The Net Pastor's Journal, Eng Ed, Issue 2 Winter 2012
Winter 2012 Edition
Produced by ...
Dr. Roger Pascoe, President,
The Institute for Biblical Preaching
Cambridge, Ontario, Canada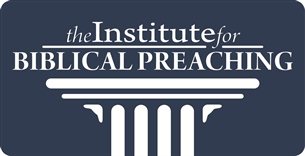 "Strengthening the Church in Biblical Preaching and Leadership"
Introduction
This is the second edition of the NET Pastors Journal. We hope that the articles on various aspects of pastoral ministry are helpful for your ministry and an encouragement to you.
Our mission here at The Institute for Biblical Preaching is to "strengthen the church in Biblical preaching and leadership" and we hope that this electronic publication will do just that as we seek to teach, help, and encourage people in ministry throughout the world.
May God bless you in your service for Him. May these articles help you to faithfully preach and teach the Word of God and be a source of inspiration and encouragement to you in your leadership of the people of God.
Part I. Preaching: Why Do We Do It?
By: Dr. Roger Pascoe, President,
The Institute for Biblical Preaching,
Cambridge, Ontario, Canada 
In the last edition (Fall 2011) of the NET Pastors Journal, we discussed what preaching is. We concluded that preaching is the proclamation of God's word in the power of the Holy Spirit, the objective of which is to generate a spiritually life-transforming response in the listeners by:
1.      Accurately interpreting its meaning
2.      Clearly explaining its truth
3.      Authoritatively declaring its message, and
4.      Practically applying its relevance to contemporary life
The main elements of biblical preaching, therefore, as a follows:
1. The message finds it sole source in Scripture. This means, of course, that biblical preaching requires the unconditional commitment on the part of the preacher that the Bible is the Word of God and, as such, it is the sole authority and source for preaching.
2. The Scripture passage is understood through careful exegesis and is interpreted through well-established principles of biblical interpretation, taking into account:
a) The context of the passage
b) The grammatical structure of the passage
c) The historical meaning of the words
d)The cultural setting of the passage
e) The theological implications of the passage
f)The author's intended meaning as it would have been understood by the original audience
3. The message is developed by identifying the timeless principles being taught in the passage.
4. The message is comprised of:
a) A clear explanation of what the passage says and means
b) A relevant application of the passage to the lives of your audience
As we publish subsequent editions of this NET Pastors Journal, I will be dealing with all these various aspects of biblical preaching.
The general purpose, then, of biblical preaching is to communicate a message from God derived from God's Word, the Scriptures. The specific purpose of biblical preaching is to communicate a specific message derived from a specific text (or texts) of Scripture, which message is addressed to a specific audience and calls for a specific response to that message.
In The Preacher and Preaching: Reviving the Art in the Twentieth Century, "Why Preach?", J. I. Packer states: "The purpose of preaching is to inform, persuade, and call forth an appropriate response to the God whose message and instruction are being delivered…We are not talking about communicating a lesson from a book, but speaking for God and calling people to God" (p. 9). That's why we preach – to speak for God and call people to God. It may be an evangelistic message in which the gospel is delivered or it may be an edifying message to the body of Christ. But the overall purpose is to deliver a message from God's Word to your audience which message brings them face to face with God.
Therefore, confidence in the Scriptures as God's Word is the necessary backbone of biblical preaching. It is God's Word that we must interpret accurately, explain clearly, apply practically, and (because it is God's Word) declare authoritatively with the assurance of its abiding power and presence.
God's Word is of supreme importance. It's what people need to hear. Therefore, biblical preaching is what is needed in the world and in the church. Consider these texts which speak of the supreme importance and function of God's Word:
Deut. 32:46-47, The word of God is "your life"
Psalm 119:11, The word of God protects us from sin
Eph. 6:17, The word of God is "the sword of the Spirit"
Rom. 6:17 and Deut. 27:10, The word of God demands allegiance and obedience (cf. 2 Thess. 1:8; 1 Pet. 3:1; 4:17)
Deut. 30:15-16, The word of God determines life and holiness
Deut. 8:3, The word of God nourishes and feeds us (cf. Matt. 4:4)
Rom. 10:17, The word of God is the conduit for faith
Heb. 4:12, The word of God exposes our innermost being
2 Tim. 3:16, The word of God thoroughly equips the servant of God for all aspects of ministry
My challenge to you in this edition of The NET Pastors Journal is this:
1.      When you preach, what do you preach? There are so many voices and words in the world today. People don't need more words, they need God's authoritative, final Word. God's Word makes the difference.
2.      How important is the Word of God to you?
3.      What difference does it make in your life?
4.      Answering these questions will help you see why biblical preaching is so important.
Part II. Leadership: Being A Godly Role Model – "Being a Personal Example in Thought, Word, and Deed"
By: Dr. Roger Pascoe, President,
The Institute for Biblical Preaching,
Cambridge, Ontario, Canada 
Introduction
In the last issue of the NET Pastors Journal, we began this series on Christian leadership on the subject of being a godly role model. If you are a Christian leader, then you are a role model whether you know it or not. People all around you are listening to how you speak, watching how you act, how you react, how you think, how you relate to others, what your priorities are, and how you spend your time and money. If you are a pastor, your whole congregation is watching you, especially the young people.
The apostle Paul repeatedly encourages others to imitate his example (e.g. 1 Cor. 11:1), and to be examples for others to imitate. To be a godly role model means that we exemplify Christ in our lives in a such a way that when others hear us, they hear Christ; when they see us, they see Christ. To be a godly role model means that what others see and hear in our godly living is so attractive to them and so authentic that they want to imitate us. That's the power and reality of being a godly role model. Just by the way you conduct yourself you can have a powerful impact on someone's life – either positive or negative. A godly role model has a profoundly positive impact on those around you.
The first aspect of being a godly role model that we looked at in our last edition of the Net Pastors Journal was being an example of commitment. Now, let's look at two more aspects of being a godly role model:
Be An Example Of Consistency
Writing to the church at Thessalonica, the apostle Paul encouraged them to imitate the consistent conduct of the apostles: "7For you yourselves know how you ought to follow (imitate) us, for we were not disorderly among you; 8 nor did we eat anyone's bread free of charge, but worked with labor and toil night and day, that we might not be a burden to any of you, 9 not because we do not have authority, but to make ourselves an example of how you should follow us" (2 Thess. 3:7-9).
For Paul, consistent Christian conduct involves our work ethic as well as our self-discipline. To be a consistent Christian means that (1) you are self-disciplined, not disorderly or unruly in your way of life; (2) you are a hard worker, not lazy or idle; and (3) you earn your own living, not taking advantage of other people's generosity.
Again, Paul writes, "You are witnesses, and God also, how devoutly and justly and blamelessly we behaved ourselves among you who believe" (1 Thess. 2:10). A consistent Christian leader is one who is known for piety of life, godliness; one who is fair and just in all your dealings with others; one against whom others cannot point an accusing finger.
Further, a consistent Christian leader is one whose word is reliable, clear, straightforward, and explicit. "Our word to you was not yes and no" (2 Cor. 1:18), Paul writes. Consistent godly leaders say what they mean and mean what they say. This is consistency in your words. You don't say one thing today and contradict yourself tomorrow. You don't speak in ways that are intentionally ambiguous.
Here is my ABCD of Christian consistency:
·         Our Actions must be consistent with what we Acknowledge
·         Our Behaviour must be consistent with our Belief
·         Our Conduct must be consistent with our Confession
·         Our Deeds must be consistent with our Doctrine
Someone has said that "Consistency is the act of living true to what you believe" (David Jeremiah, Living with Confidence in a Chaotic World, p. 163).
A consistent Christian is one who "abides in Christ" - you are settled, secure, confident in who you are, and, therefore, consistent in how you behave (cf. Jn. 15:1-7; 1 Jn. 2:28). To "abide" means to be consistent, to be steadfast in attitude, relationships, speech, thought, and conduct. It means that you are not striving, struggling, contending to be someone or something else, but simply trusting Christ, abiding in him.
A consistent Christian is someone who is known to be dependable, reliable, steady. Not someone who is easily swayed (cf. Eph. 4:14), nor someone whose mood or disposition changes without warning or reason, but someone whose approach to life and their outlook is predictable; someone who is a spiritual long distance runner not a sprinter; someone who can be counted on no matter what; someone who is sufficiently routine and whose life is sufficiently structured and self-disciplined that others know you will do what you always do and attend to people's needs as you always attend to them. This is consistency and it is a wonderful attribute of godly Christian leaders.
J. C. Ryle wrote this: "Nothing influences others so much as consistency. Let the lesson be treasured up and not forgotten." ("Day by Day with J. C. Ryle," ed. Eric Russell, Christian Focus Publications, 2007)
Can you think of people you know whose outstanding characteristic was "consistency"? People that we sometimes call "faithful"? They're always there. You can always count on them. "If you continue in my word (Jesus said), you are my disciples indeed" (John 8:31). Steady perseverance in Jesus' word is the key to consistency in His service.
Godly Christian leaders should be an example of consistency in Christ-likeness. "The one who says he abides in Him (Christ) ought himself also to walk just as He (Jesus) walked" (1 Jn. 2:6). This kind of consistency is marked by a constant focus on Jesus – on his death, resurrection, and soon return.
Godly Christian leaders should be an example of consistency in caring. "He who loves his brother abides in the light" (1 Jn. 2:10; cf. also 1 Jn. 3:23; 4:7-8).
Godly Christian leaders should be an example of consistency in our obedience. Obedience refers to the one "...who does the will of God" (1 Jn. 2:17), the one who is obedient to God's will as revealed in God's word (Rom. 6:17). The secret to abiding in Christ is letting the word abide in you - "If what you heard from the beginning abides in you, you also will abide in the Son and in the Father" (1 Jn. 2:24). This is the key to consistent obedience.
The motivation for consistency is Christ's return. "And now, little children, abide in him so that when he appears ..." (1 Jn. 2:28; cf. 1 Pet. 1:8-9). Let's live every day in the light of Christ's return, striving to be consistent in our Christian walk.
Be An Example Of Confidence
I'm not talking about confidence in self (i.e. your own resources and abilities), but confidence in who you are as Christian, confidence in your standing before God, your gifts from God, and your calling by God. A confident Christian is someone whose heart does not condemn them (1 Jn. 3:21), because they are living transparently before God, having confessed and judged any sin in their lives.
A godly Christian leader needs to be an example of confidence in what you believe. Do you have firm convictions about the Bible and its teachings? Are you fully confident that the Bible is the word of God, inspired, without error, and fully trustworthy? Do you know what you believe and why you believe it? Does the Word of God shape your thinking, form your values, and determine your worldview? Are you trusting in God's word?
As with the example of consistency, so also when "the word of God abides in you" (1 Jn. 2:14), you have inner strength, confidence. We need to have confidence in what we believe as Christian leaders. There is a "famine in the land" (Amos 8:11) in more ways than one. There is certainly a famine concerning spiritual things. People are turning away from God and his word. There is confusion over what to believe because there are many voices trying to pull us in different directions. There are false claims to messiah-ship. There is pressure to make the Bible consistent with evolution and other atheistic theories of human origins and existence.
To be an effective example to others, Christian leaders need to have absolute confidence in what they believe and why they believe it. This means studying the word of God diligently, understanding it clearly, and obeying it gladly.
In that regard, godly Christian leaders need to be an example of confidence in your relationship with God. Are you confident about who you are before God – that you are his dear child, whom he loved so much that he sent his only begotten Son to die for you? Are you confident about who you are as a person – how God uniquely made you and gifted you for his service? Are you confident about who you are as a Christian – eternally secure in Christ, accepted by God in Christ? Are you confident in God's sovereign care and control of your life? Are you confident in your future - where you're going when you die? A confident Christian is like "a tree planted by the waters" (Ps. 1) – you stand firm in Christ because you have deep spiritual roots. A confident Christian stands firm in the midst of chaos and attack, not "tossed to and fro" (Eph. 4:14).
Of course, we need to be an example of confidence in Christ's coming. So confident that we are watching and waiting for him, actively "looking for the blessed hope and glorious appearing of our great God and Saviour Jesus Christ" (Titus 2:13). Confident that we will be acceptable to him and commended by Him, so that "when he appears we may be confident (or, assured) and not be ashamed before him at his coming" (1 Jn. 2:28).
Are you "ashamed" – fearful of what He will find when he comes? Or are you assured – confident in the face of opposition and temptation because "greater is he that is in you than he who is in the world" (1 Jn. 4:4)? Assurance comes from "abiding in Christ" through prayer and his Word. Those who will be ashamed are those whose works will be burned up. To "not be unashamed" means to keep short accounts with God through prayer, confession, obedience, watching and waiting while we work for him.
Part III. Church History — "Remembering the Past," Article 2
By: Dr. Michael A. G. Haykin
Professor of Church History and Biblical Spirituality
The Southern Baptist Theological Seminary, Louisville, Kentucky
The Impact Of William Tyndale
In 1994 the British Library paid the equivalent of well over two million dollars for a book which Dr. Brian Lang, the chief executive of the Library at the time, described as "certainly the most important acquisition in our 240-year history." The book? A copy of the New Testament. Of course, it was not just any copy. In fact, there is only one other New Testament like this one in existence, and that one, which is in the library of St. Paul's Cathedral, London, is lacking seventy-one of its pages. The New Testament that the British Museum purchased was lodged for many years in the library of the oldest Baptist seminary in the world, Bristol Baptist College. It was printed in the German town of Worms (pronounced "warms") on the press of Peter Schoeffer in 1526 and is known as the Tyndale New Testament. The first printed New Testament to be translated into English out of the original Greek, it is indeed an invaluable book. Its translator, after whom it is named, was William Tyndale (1494­–1536). Of his overall significance in the history of the Church, the article on him in the famous eleventh edition of the Encyclopædia Britannica rightly states that he was "one of the greatest forces of the English Reformation," a man whose writings "helped to shape the thought of the Puritan party in England."
In strong contrast to mediaeval Roman Catholicism where piety was focused on the proper performance of certain external rituals, Tyndale, like the rest of the Reformers, emphasized that at the heart of Christianity was faith, which presupposed an understanding of what was believed. Knowledge of the Scriptures was therefore essential to Christian spirituality. Thus, Tyndale could state: "I¼perceived by experience, how that it was impossible to establish the lay people in any truth, except the scripture were plainly laid before their eyes in their mother tongue."
Tyndale's determination to give the people of England the Word of God so gripped him that from the mid-1520s till his martyrdom in 1536 his life was directed to this sole end. What lay behind this single-minded vision was a particular view of God's Word. In his "Prologue" to his translation of Genesis, which he wrote in 1530, Tyndale could state: "the Scripture is a light, and sheweth us the true way, both what to do and what to hope for; and a defence from all error, and a comfort in adversity that we despair not, and feareth us in prosperity that we sin not." Despite opposition from church authorities and the martyrdom of Tyndale in 1536, the Word of God became absolutely central to the English Reformation. As David Daniell has noted in his definitive biography of Tyndale, it was Tyndale's translation that made the English people a "People of the Book."
Part IV. Devotional Thoughts – Manna in the Morning
By: Stephen F. Olford
If you and I were to discuss the matter personally, probably you would say that it is a most commendable practice for every Christian to have a daily meeting with God through God's Word, the Bible, and prayer. And you would be right, of course. Except that this daily communion, this "quiet time" with God, is more than a commendable practice; it is absolutely vital to a life of sustained spirituality, effectiveness, and love. It is a barometer of the Christian life. Let me sustain that position. Jesus said, "Men shall not live by bread alone, but by every word that proceeds out of the mouth of God" (Matt. 4:4). Read that without the negative comparison and you will see what man is to live on. "Man shall live by every word that proceeds out of the mouth of God." Literally it is: "Man shall live by every spoken word that comes from God."
That is not the Bible memorized, nor the Bible on your bookshelf or in your study. It is the word that God speaks to your soul in the quiet place of meditation on the Bible. That is how man lives. You can be doctrinally correct, and yet be spiritually dead.
The thing that maintains life is the living word of God which is spoken to your soul every day. The quiet time is vital to spiritual health, whether you are newly converted or a mature Christian (see 1 Pet. 2:2 and Heb. 5:14).
The quiet time is vital for spiritual cleansing. You are initially cleansed of sin by the precious blood, that is true, and again and again you have to come back to the cross for restoration. But the day-by-day cleansing of wrong thinking and living is from God's Word (see Psa. 119:9; Rom. 12:2; Phil. 4:8).
The quiet time is also vital to spiritual counsel. You can never know the true principles that determine a life of holiness and righteousness without letting the Word of God "dwell in you richly" (see 2 Tim. 3:16 and Psa. 73:24).
The quiet time is likewise vital in equipping you for spiritual conflict. The supreme example is our Lord Jesus Christ when He encountered Satan in the wilderness. I feel sure that for forty days and nights He had fed his soul on the book of Deuteronomy, and could therefore make His sword thrusts from a personal experience of the written Word. Paul later exhorted the believers at Ephesus to "take … [unto them] the sword of the Spirit, which is the word of God (Eph. 6:17).
Important as all these things are, however, the greatest incentive to your having a quiet time each day is not your own need, great as that is, but the fact that God wants to meet with you. Therefore, it is not merely a duty; it is a privilege and an honor. God in Christ, your Lord, has a trusting place with you. His heart is saddened when you fail to keep the appointment. He longs, as He did with the woman of Samaria, to drink afresh of your love, devotion, and worship (see Jn. 4:23, 24). I would warn you that establishing your quiet time is never easy. As a minister, I will confess frankly that it is harder for me to have my quiet time now than it was when I was first converted. The reason for this is that what counts costs. You will find that the most vicious attacks of the adversary will be directed toward robbing you of that daily time with your Lord. And you will have to guard it fearlessly if you are to keep it. Whatever your sphere of service – as a pastor, Sunday school teacher, missionary, or Christian in the office or home – I give you little hope of living victoriously unless you are successful in maintaining your quiet time.
Part V. Sermon Outlines
By: Dr. Roger Pascoe, President,
The Institute for Biblical Preaching
Cambridge, Ontario, Canada 
The purpose of providing you with sermon outlines in The NET Pastors Journal is to help you with your sermon preparation and delivery. Often, one of the most difficult parts of sermon preparation is discovering the structure of the Scripture passage you are going to preach. These sermon outlines are intended to show you the result of my own study in preparation for preaching these passages. I hope you will be able to see how they relate directly to, and come directly out of, the Scripture passage itself.
The main points in these sermon outlines are statements of the principles that are being made in the passage, all of which relate to the overall subject of the passage. These principles are worded in a way that connects them to the hearers of the sermon. By using this form of stating the main points, the sermon is not a lecture on a piece of ancient history, but a message from God to the hearers today. As they hear these main points throughout the sermon, they are drawn into the sermon because they see that the principles of the passage relate to their lives - their problems, their behaviour, their decisions, their attitudes, their spirituality, their family etc.
This first series of sermon outlines is from the Gospel of John. These outlines are not in chapter and verse sequence but grouped by:
1.      Jesus' Seven Supernatural Deeds (his miracles)
2.      Jesus' Seven Significant Dialogues (his conversations with individuals)
3.      Jesus' Seven Self-Declarations (his "I am" statements)
I know that without actually hearing the sermon, you might find it difficult to follow only the written sermon outline. For that reason, we are publishing on this website my audio sermons that correspond to these outlines (just click on the link above the sermon outline to listen). Because these sermons were originally recorded for radio listeners, some sermon outlines are covered in several audio sermons.
Please feel free to use these sermon outlines yourself. You may use them exactly as they are published or you may modify them if you wish. Whether you use these outlines or not, my hope is (and the purpose for publishing them is) that you will see where the principles come from in the Scripture passage and how to word them for your contemporary audience.
In the last edition of The NET Pastors Journal I published my first three sermon outlines in the series "Jesus Supernatural Deeds" in John's gospel, as follows:
Sermon outline #1: John 2:1-11, Jesus changes water into wine
Sermon outline #2: John 4:46-54, Jesus heals the nobleman's son
Sermon outline #3: John 5:1-47, Jesus heals the lam man at Bethesda, Pt. 1
Now, here are the next two sermon outlines in the same series, "Jesus' Supernatural Deeds."
Sermon Outline #4
John 6:1-14, Jesus Feeds The Five Thousand
English audio version of this message: Part 1 - Part 2
Subject: How big is your God?
Point #1: A simple question reveals a profound ignorance (5-9)
1. Jesus asks one simple question (5-6)
2. The disciples give two revealing answers (7-9)
(1) The first answer is the product of reason (7)
(2) The second answer is the product of realism (8-9)
Point #2: A simple command reveals a profound reality (10-13)
1. God can turn a lunch basket into a lavish banquet (10-11)
2. God can turn a little lunch into a lot of leftovers (12-13)
Sermon Outline # 5
John 6:16-21, Jesus Walks On The Water
English audio version of this message: Part 1 - Part 2
Subject: Discovering who Jesus is
Point #1: Troubles arise at the most unexpected times (17)
1. Troubles arise when we are being obedient to God (17a)
2. Troubles arise when we are least able to handle them (17b)
Point #2: Troubles arise for the most unexpected discoveries (19-21)
1. We discover that Jesus is our eternal God (20a)
2. We discover that Jesus is our gracious Comforter (20b-21a)
3. We discover that Jesus is our powerful Deliverer (21b)