Ministry Partners
Other ministries are joining Bible.org as strategic partners to leverage the power of the Internet for maximum global impact.

Frank Reynolds & Company is a family oriented, faith based Wealth Management Firm. We combine strategy, spiritual guidance and experience to help you meet your goals. We promise to grow with you as life changes occur and to be a guide for you to achieve financial freedom.

The major thrust of Christar is church-planting. Our aim is to start indigenous churches which will be culturally appropriate in proclaiming the Christian faith. Thus we seek to use culturally relevant terms without compromising the content of the gospel.

NavPress' mission is to advance The Navigators' calling by publishing life-transforming materials. We are committed to serving people by facilitating and motivating spiritual growth through products that are biblically rooted, culturally relevant, and highly practical. We are committed publishing discipleship materials that can help believers in every stage of their walk with Christ. You can trust NavPress to provide resources that God can use to transform lives. Join us in our calling to Establish, Engage, Equip, and Empower believers in their journey of faith.

Probe Ministries is a Christian worldview and apologetics ministry which seeks to help people think biblically about a wide range of topics. It was one of the first worldview ministries,and still remains the go-to place for a trusted, biblical response to issues and questions in the culture.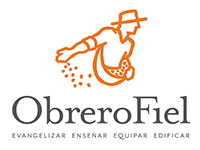 ObreroFiel means "faithful laborer" in Spanish and is the name of the e-ministry department of Camino Global. Camino Global, formerly known as the Central American Mission, has been ministering to Spanish speakers for almost 125 years. ObreroFiel uses internet technologies to REACH and TEACH Spanish speakers searching for spiritual help around the world. We also EQUIP and ENCOURAGE Spanish speaking pastors and missionaries in their ministry in more than 150 countries worldwide.
Leader Formation International
Leader Formation International calls leaders around the globe to serve from altared hearts - from hearts put on God's altar as living sacrifices in order to serve His way, not theirs.

LFI serves veteran and emerging leaders around the world in a broad range of areas -- sculpting church leaders, ministry leaders, business leaders & family leaders. At LFI, we realize this is a process not an event. And since LFI is based upon the reality that leader development lies at the heart of leadership, we use a number of discipleship settings -- personal mentoring, seminars, conferences & workshops -- to convey the good news of biblical leadership.

Lightstock is a new Christian stock website offering faith-focused, royalty-free images starting as low as $5.
Lightstock's images are perfect for your next web design, blog post, sermon slide or video project.