The Net Pastor's Journal, Eng Ed, Issue 15 Spring 2015
Spring 2015 Edition
Author: Dr. Roger Pascoe, President,
The Institute for Biblical Preaching
Cambridge, Ontario, Canada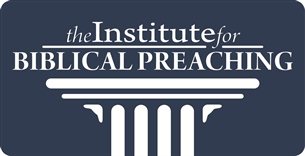 "Strengthening the Church in Biblical Preaching and Leadership"
Part I: Two Essential Foundations For Preaching
The first foundation for a stable and enduring ministry is the preacher's proper and adequate motivation for ministry. We have studied that topic in the last two editions of this journal. Now we come to the second foundation for preaching…
The Preacher's Incarnation Of The Message
Not only will your ministry lack stability and perhaps endurance without the four foundational motivations for ministry, but your message will not be believable and powerful if you do not practice the message you preach.
All true preaching is incarnational preaching - i.e. preaching truth that is embodied in and lived out by the preacher. This is foundational to preaching - you cannot detach yourself from the message you preach.
Dr. Martyn Lloyd-Jones believed that preaching involves "communication through personality." Dr. Stephen Olford writes: "If a message is to be effectively communicated, it must be felt inside and fleshed outside" – i.e. it must be incarnational. [1]
This is what Jesus meant when he said: "He who hears you hears me" (Lk. 10:16). That's incarnational preaching - the word of God made flesh. We cannot be detached from the truth we declare. We must live in the Word of God and the will of God until we can speak the "testimony of God" (1 Cor. 2:1) authoritatively as those who are absorbed by it and who live in it and by it.
Incarnational preaching has been defined as expressing truth through personality. [2] As ministers of the gospel, the Word of God must become flesh in us, must be lived out in us. We must identify ourselves with the message we proclaim, just as Jesus (the Logos) was so identified with the Father whom he proclaimed: "The Word became flesh" (Jn. 1:14). Jesus fleshed out, embodied the Father - deity in humanity. He exposed the Father to view in bodily form. He identified himself in flesh with the Father. Jesus incarnated the Father, and, by doing so, Jesus explained (exegeted) the Father – i.e. "declared him" (Jn. 1:18) so that we are able to know and, in effect, "see" the Father.
Dr. Olford says: Jesus was "incarnational revelation …(which is) the essence of redemptive preaching. What is not incarnational is not redemptive, and what is not redemptive is not life-transforming." [3]
Just as Jesus was born to incarnate deity in human form, so we must live out the Word we preach in our lives so that others can see the Word in us – they can "see" what Christ is like and, thus, "know" him.
Incarnational preaching is a divine mystery, just as the incarnation and crucifixion of Christ is "foolishness to those who are perishing" (1 Cor. 1:23). In order for this mystery to become living and tangible, as preachers we must identify ourselves with the message we proclaim.
The apostle Paul describes incarnational preaching in 1 Corinthians 2:1-5. In this passage we learn three characteristics of incarnational preaching.
First, when you preach, your message should be persuasive, not because of your speech or wisdom but because of Christ's person and work. "And I, brethren, when I came to you, did not come with excellence of speech or of wisdom declaring to you the testimony of God. For I determined not to know anything among you except Jesus Christ and Him crucified" (1-2). Paul is saying that our communication of the gospel does not derive its persuasion from our oratory nor from the cleverness of our human wisdom, but from the nature of who Christ is and what He has done. Our message is influential only when we preach "Christ and Him crucified." Only the Holy Spirit can persuade people to believe the truth about Christ. Only the gospel can open up people's understanding and change their attitude so that they are receptive to the truth of God's Word.
Second, when you preach, your message should be powerful, not because of your person and words but because of the Spirit's action and work. "I was with you in weakness, in fear, and in much trembling. And my speech and my preaching were not with persuasive words of human wisdom in demonstration of the Spirit and of power" (3-4). Only the Holy Spirit can take truth and marry it to the person. There must be that divine fusion which transmits truth through the minister to the congregation by the Holy Spirit. It's the Spirit's action and work that changes people lives and gives them new life, not our personal impressiveness. When the gospel is accurately, clearly, and appropriately preached and people respond positively to it, that is evidence of the Spirit's power, not our personal impressiveness, ability, or persuasiveness. How this happens is indeed a mystery. This is the mysterious and holy work of the Spirit of God who alone can infuse new life into lost souls.
Third, when you preach, your message should be productive, not because of faith in human wisdom but because of faith in God's power. "So that your faith should not be in the wisdom of men but in the power of God" (5). When we preach we do not try to impress people with our human intellect or wisdom as though somehow that might persuade people to believe the gospel. We do not want people to have faith in us or our knowledge, but "in the power of God" as told out in the gospel. Only then will our preaching be productive. Only then will our preaching produce fruit for God.
May we never stand up to preach until we can say: "The Word has become flesh in me."
Part II: Preparing For Preaching
"Resources for Studying the Text"
In order to accurately interpret the Scriptures we must use all the research tools at our disposal. We start with A SINGLE PRIMARY SOURCE. An accurate application of the term "biblical exposition" requires that the message has only a single source - the Bible. You may utilize other sources but only for supporting material (e.g. for clarification, application, illustration, or appeal). The Bible is your primary source of material and the essence of your message. There are many other sources of information, but the Bible is primary – it's the foundation of our faith.
Many other religions claim to be Christian, but there is only one source that is truly Christian – the Bible. What differentiates the Christian faith from all others is that it only has one source – the Word of God. Therefore, the Scriptures must be the sole, primary source for our preaching.
The term "preacher" means "herald". A herald is one who announces the unaltered message of the king. Just so, the Bible expositor has the responsibility to preach the unaltered message of our King. Therefore, the biblical text must be the preacher's primary source.
How can you guard the priority of the biblical text when you are preparing sermons? One way is to review your draft sermon and mark any material that lacks the support of a specific text and make sure that it is only supportive material and not expositional material.
Then, there are MULTIPLE SECONDARY RESOURCES. We have one primary source that forms the essence of our message, but we also have many secondary resources that help our preaching. You can increase your accuracy, effectiveness, and clarity in preaching by using many of the available secondary resources and still remain faithful to your commitment to declare your messages from the single primary source of the Bible.
These secondary, multiple resources are tools in your arsenal that assist you in achieving your primary aim of Bible exposition. These resources include:
1) A Dictionary. Use a dictionary to clarify any words whose meaning you do not understand or know.
2) Concordances. Concordances are cross reference manuals. They cross-reference where a particular word is used throughout the Bible. Most concordances use the English word as it is translated in the Bible, so that you have to use a concordance for your particular translation (e.g. NIV, NKJV).
In addition to cross referencing the English words in the Bible, a concordance like Strong's also has a cross-reference number assigned to each word of the original language (e.g. Hebrew or Greek) so that you can see all the places in the Bible where that identical original word is used and how it is translated.
You must learn how to use a concordance not merely to look up the meaning of a word but also to see how a word may be translated differently depending on how it is used, or to see how different words are translated the same way but which are not synonyms, or to see how a word is used in context.
3) Lexicons. Lexicons reference words in the original biblical language, give the primary and secondary and tertiary meanings of a word, and reference them to texts. They show variations of meaning based on mood and context. The use of lexicons usually requires ability in the original biblical language.
4) Word Study Books. Word study books are a hybrid concordance-lexicon. They list English words and show you various words in the original language that are translated that way and the associated textual references. They are an excellent tool for those not acquainted with the original biblical languages.
5) Bible Atlas. A Bible atlas associates places with historical events and provides resource material on culture, climate etc.
6) Bible Dictionary / Bible Encyclopaedia. These reference books give short articles on Bible subjects (places, people, customs etc). Bible encyclopaedias also include long articles on various subjects. These resources give you the benefit of scholarly research in condensed form.
7) Bible Commentaries. Before using commentaries, try to uncover the theme and thrust of the passage on your own through your study of the text. Then, select at least four or five good commentaries on the text being studied. As you read these commentaries, do the following:
Note any exegetical suggestions – e.g. difficult or debatable translation issues, unfamiliar words, phrases, expressions.
Note any hermeneutical suggestions – e.g. what the author meant and what it means today.
Note any homiletical suggestions - e.g. to do with the structure of the text and its application to a contemporary audience.
Note any introductory suggestions – e.g. historical, cultural or textual issues.
Note any theological suggestions – e.g. difficult or debatable doctrinal issues, complex or debatable topics etc.
Be careful not to get sidetracked with commentaries that deal with matters that have nothing to do with your sermon. Remember, these books are commentaries and a sermon is not a commentary. It is a message from God for his people at this time, which is rooted in the text of his word.
The thrust of your message needs to be determined, if possible, before you consult commentaries, which should be used primarily to clarify interpretive issues. Do not derive your message from commentaries - that is not what they are intended for. They cover a wide range of issues – interpretive, textual, contextual, canonical etc. They are not intended for specific sermons. They can easily lead you down rabbit trails about topics that you appreciate but which are not pertinent to your message.
I recommend that you use commentaries as supporting helps to enrich the message God has given you from your original study of the Scriptural text. Commentaries should be used to: (1) aid your comprehension of the passage; (2) to get a "second opinion" on your interpretation and use of the text (i.e. might safeguard you from saying something stupid or wrong); (3) to wrestle with difficult interpretive passages.
Make sure you always use several commentaries to ensure that you are on safe ground. One commentary might not give you the right interpretation or spell out all the possibilities. The great benefit of commentaries is that they usually contain the results of years of scholarly research, which you will not have time to do for each sermon. Obviously, we want to benefit from that research and should do so.
My caveat is simply that you study the text and discover the message in the text for yourself first. If, however, the text is of such a nature that you cannot fathom what it is about, its sequence and interconnection of thoughts, or what it means, you may need to consult commentaries earlier in the preparation process.
8) Systematic Theology Textbooks. They allow you to study the organized presentation of biblical doctrine by scholars, though each may have a personal doctrinal bias.
9) Bible Software. Bible software is now making some of these traditional secondary sources redundant since many Bible software programs contain much of the information you would otherwise have to consult several sources for. Many of these software programs also include volumes of books that you can gain access to for an additional charge.
10) Christian Websites. Many Christian websites now contain very useful resources for preaching, such as illustrations. One such website is, of course, the one that publishes these Pastors Journals, (https://bible.org/net-pastors-journal).
Conclusions. These ten resource tools will give you sufficient material to aid you in a thorough study of the biblical passage under consideration. In addition to these tools, you should make use of several reliable Bible translations to show you various ways that translators have interpreted the text.
Part III: Leadership – Being A Godly Role Model
"Your Personal Surrender to the Holy Spirit," Pt. 5
In the last four editions of this Pastors Journal (2014 Spring, Summer, Fall, and 2015 Winter), we have been studying the topic of your personal surrender, as a leader, to the Holy Spirit based on the teaching in Ephesians 5:18-6:20. We have examined the meaning of the Spirit-filled life, the necessity of the Spirit-filled life, the reality of the Spirit-filled life, and we are in the midst of studying the activity of the Spirit-filled life.
One's surrender to the Spirit-filled life affects all aspects of our daily activity: (1) unity in the church (5:19-21), (2) harmony in the home (5:22-6:4), (3) cooperation in the workplace (6:5-9), and (4) victory in the world (6:10-20).
Spirit-filled harmony in the home involves harmony between husbands and wives and harmony between children and parents. In the last edition we completed the section on Spirit-filled harmony in the home between husbands and wives (Eph. 5:22-33). In this edition we are going to look at Spirit-filled harmony in the home between children and parents (Eph. 6:1-4) and Spirit-filled co-operation in the workplace (Eph. 6:5-9).
Spirit-Filled Harmony In The Home Between Children And Parents (Eph. 6:1-4)
Harmony in the home not only involves the relationship of husbands and wives but also children and parents. In that regard, harmony in the home comes from Spirit-filled children relating to their parents properly.
The proper behaviour of children is to obey their parents. "Children obey your parents in the Lord, for this is right. Honour your father and mother, which is the first commandment with promise: 'that it may be well with you and you may live long on the earth'" (6:1-3). To obey is to literally put yourself under the words and authority of your parents. This is another aspect of mutual submission (Eph. 5:21) – the voluntary submission of children to parents. Their obedience is governed by being in the Lord - this is Christian discipleship. Children show their reverence for the Lord by submitting to the authority of their parents. Children obey their parents because they are in the Lord and because it is right. It is what God commands and expects.
The proper attitude of children is also to honour their parents. If obedience is a right act or behaviour, then honour is a right attitude. Two important points here come from the 5th commandment:
1. The key to all human relationships is the relationship to your parents – honour your father and mother. Honour them for who they are.
2. This is the first commandment with a promise – that it may be well with you and that you may live long on the earth. Under Jewish law there were rewards for keeping certain laws. The reward for keeping this law was prosperity and length of life. Christians aren't under law and we certainly have no promises regarding prosperity and length of life. So why is this promise here?
(a) Because it reinforces the significance and importance of the command - i.e. if it was that important in the O.T., it ought to be important to us.
(b) Because honour of your parents does bring with it certain rewards – not material prosperity or length of life, but spiritual prosperity, relational prosperity (harmonious relationships in your family), right attitudes to authority etc.
Second, harmony in the home comes from Spirit-filled fathers raising their children responsibly.
Stated negatively, don't make them angry. "Fathers do not provoke your children to wrath" (6:4a). Don't misuse your power and authority. Don't be like the fathers in the Greco-Roman culture who could sell their children as slaves, or even kill them. Fathers are the most likely to provoke their children to anger, to produce in their children a deep-seated exasperation and resentment that erupts in hostility.
What kind of treatment can produce that kind of response? Favouritism, criticism (which leads to discouragement), expecting them to be adults rather than letting children be children, and physical and verbal harshness.
Stated positively, train them properly. "Bring them up in the discipline and instruction of the Lord (6:4b). It's a father's responsibility to discipline his children. Discipline has the sense of what is done to and for a child. Train them to be disciplined, self-controlled, orderly, upright. And when necessary, discipline includes punishment.
It's a father's responsibility to instruct his children. This has the sense of what is said to a child – what he or she is taught verbally. This would include verbal correction and instruction - warning them of things that are wrong, without breaking their spirits; counselling them from your own experience, without lording it over them; instructing them, without being burdensome; encouraging them, reproving them, remonstrating with them, without breathing down their necks all the time.
This is the discipline and instruction of the Lord. That's the spirit in which it is to be done. This is Christian training by instruction and example.
If you don't have harmony in your home, how can you provide unifying leadership in the church? Your home is a reflection of who you truly are, and if a harmonious, loving, respectful, supportive relationship doesn't exist there, then you're disqualified from leadership in the church.
So much, then, for Spirit-filled harmony in the home. Now let's examine...
Spirit-Filled Co-Operation In The Workplace (Eph. 6:5-9)
In the 1st century the relationship of masters and servants existed in the home as well as the workplace. In fact, it could be argued that the home was the workplace for many servants. Indeed, probably business and commerce were carried on at home. But for us the home and workplace are quite distinct.
We must not be distracted into thinking of slaves / servants like slaves in the southern U.S. in the last century. Many slaves in Greco-Roman culture had good jobs and were well treated. Some slaves were actually professional people like doctors.
For the purposes of this study, I am looking at this passage as a workplace relationship rather than a home relationship. This workplace relationship for a Christian is to be characterized by mutual respect, co-operation, working together, a Spirit-filled attitude of Christian employees to their employers and of Christian employers to their employees.
First, cooperation in the workplace comes from Spirit-filled servants obeying their masters sincerely (6:5-8). "Bondservants, be obedient to your earthly masters" (5a). This is not conditional on receiving fair treatment from your employer. Rather, the Christian employee is to keep on being obedient no matter what (cf. 1 Pet. 2:18).
Christian obedience is shown in your attitude. It's an attitude of respect – with fear and trembling (5b). This doesn't infer cowering like a scared puppy. This infers honour, esteem, because you acknowledge that the source of their authority is God. It's an attitude of sincerity – in singleness of heart (5c). You are undivided in your loyalty – no hypocrisy, no ulterior motives, but untarnished integrity. It's an attitude of Christian service – as you obey Christ (5c). This is the perspective that makes such obedience possible. This is the fundamental motive for Christian obedience.
This attitude can make your testimony very believable and powerful. If your work ethic is different from others (in the way you speak, think, respond), you can have a powerful testimony. But if you always arrive at work late and leave early, do poor quality work, take long lunch breaks etc., then your testimony won't be believable.
Notice also, Christian obedience is shown in your diligence (6-8). A diligent Christian doesn't work to impress others - "... not with eye-service as men pleasers" (6a). A diligent Christian is not one who tries to curry the boss's favour. Doesn't just work hard when the boss is looking. Doesn't do a good job just to make a good impression.
Rather, a diligent Christian works for the Lord: "... as a servant of Christ" (6b). A servant of Christ does "the will of God from the soul" (6c). You're not just going through the motions of work but you are engrossed in doing the will of God from your innermost being. Doing God's will is part of your everyday life. God's will is generated inwardly in your heart and soul and expressed outwardly in your attitude, diligence, wholeheartedness. This is in direct contrast to those who pay lip service but have no inner convictions about how they do their work. A servant of Christ serves with enthusiasm as you would serve the Lord not men (7). The one who does the will of God also does the work of God. Your enthusiasm comes from a new perspective – no longer seeing yourself as a slave of men but of Christ.
Further, a diligent Christian works for God's reward – "... knowing that anyone doing good will receive the same from the Lord whether he is a slave or free" (8). You work diligently because you know that the Lord, not your boss, is your final judge. It's this eschatological perspective that makes it all worthwhile – you know that when you do the will of God for the glory of God that God will take note.
Second, cooperation in the workplace comes from Spirit-filled masters respecting their servants impartially (6:9). Christian masters need to demonstrate three principles. The first is: Do to others as you would have them do to you – "Masters, do the same to them" (9a). Treat your employees the way you want them to treat you. The environment of any organization stems from the top. If you want them to show a good attitude toward you, then show it to them. If you want them to be obedient to you, then show a submissive, obedient spirit yourself. If you want them to be conscientious and genuine toward you, then make sure you treat them honestly and uprightly. If you want them to work diligently for you, then you be diligent in providing them with good work conditions and wages. If you want them to work with enthusiasm, then give them something to be enthusiastic about. Don't get a high opinion of yourself because you're the boss. Do to and for your employees as you expect from them
The second principle is: Don't misuse your power - "...give up threatening" (9b). Don't use threats to get your own way. Don't use your position of authority unlawfully. Don't provoke them like some fathers do their children.
The third principle is: Remember, you are accountable yourself - "... knowing that your own Master also is in heaven" (9c). You have a master as well – the ultimate Master in heaven. He holds ultimate power. His decision is final. You're accountable to him. So, in that sense you are a fellow servant of Jesus Christ – the Christian employee and employer are both accountable to the same Master. You aren't any more important than they are because "there is no favouritism (partiality) with God" (9d). Your heavenly Master isn't influenced by your position, rank, or power. So, don't be deceived into thinking that somehow he will favour you.
Part IV: Sermon Outlines
Jesus' Dialogue With Mary Magdalene
For the English audio version of these sermons, click on these links: Link 1 - Jn. 20:1-2; Link 2 - Jn. 20:3-10; Link 3 - Jn. 20:11-18
Title: The Shock and Reality of the Resurrection, Part 1,2,3
Point #1: The empty tomb turns observers into believers (1-10)
1. The empty tomb turns observers into followers
(a) At the cross, some were observers (Lk. 23:55-56)
(b) At the empty tomb, some were followers (1-2)
2. The empty tomb turns followers into believers (3-10)
(a) For some, the empty tomb leaves them sceptical (6-7)
(b) For some, the empty tomb inspires them to believe (5, 8-9)
Point #2: The risen Christ turns sorrow into joy (11-18)
1. Ignorance of the resurrection produces sorrow (11-13)
(a) It produces sorrow despite the evidence (11)
(b) It produces sorrow despite the testimony (12-13)
2. Knowledge of the resurrection produces joy (14-18)
(a) It produces joy through recognizing him (14-16)
(b) It produces joy through obedience to him (17-18)
---
[1] Olford, Anointed Expository Preaching (Broadman & Holman), 233.
[2] Philips Brooks, The Joy of Preaching (Kregel, 1989), 25ff.
[3] Olford, Anointed, 233.
Related Topics: Pastors