The Net Pastor's Journal, Eng Ed, Issue 10 Winter 2014
Winter 2014 Edition
Produced by ...
Dr. Roger Pascoe, President,
The Institute for Biblical Preaching
Cambridge, Ontario, Canada
www.tibp.ca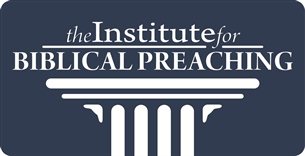 "Strengthening the Church in Biblical Preaching and Leadership"
Part I: Preparing For Preaching
"Selecting Texts And Topics"
By: Dr. Roger Pascoe
The Institute for Biblical Preaching,
Cambridge, Ontario, Canada
One of the questions that is often asked by preachers is, "How do you select the text you are going to preach on?" The other question is, "When should you select the text you are going to preach on – well in advance, just a few days before you preach, or when you stand up to speak?"
Text selection is a very important part of preparing to preach. First, let me point out two dangers to avoid:
1. Too short a text – a single verse or sentence. If the text is shorter than the author's unit of thought (which we would usually call a paragraph), you must be aware of its immediate context in order to properly understand and preach its meaning. That is the danger of preaching from a single verse or sentence – you run the risk of wrongly interpreting and applying it by missing the particular emphasis in the text.
2. Too long a text. If the text is too long you run the risk of just giving an overview by generalizing a large text without due regard to the flow of thought.
Selecting your text forces you to think through what preaching is all about:
What it is supposed to do - how it meets the needs of your congregation.
What the role of the Holy Spirit is in planning sermon texts and topics.
How God sovereignly uses your preaching to minister to situations that you know nothing about and didn't plan the sermon to address.
Ultimately our responsibility is to preach what the Holy Spirit directs us to preach, but how does this work in practice? How do you decide what to preach on? What is the right text? Which comes first, text or topic? How do you respond to a crisis (e.g. in world events or in your church) that does not fit with the series of sermons you are currently preaching? When do you decide what to preach on? Do you decide each week what to preach on next Sunday or do you plan a preaching calendar? If a preaching calendar, for how far in advance?
Preaching Plans
The Debate About Preaching Plans
The value and rightness of planning your sermon topics and texts in advance has been debated down through the years. The question is, "How do you plan a sermon series in advance and at the same time be obedient to the leading of the Holy Spirit concerning what you should preach on? Is there a conflict between pre-planning a sermon series and allowing the Holy Spirit to guide you as to what to preach on?"
Some preachers would say, "Yes, there is a conflict." They would argue that you should not pre-plan your preaching series and texts, and that the preacher must daily and weekly seek the leading of the Holy Spirit as to the text to preach. If that assertion is true, that would mean you could never plan on preaching a series through a book of the Bible or a particular theme.
I would say: "No, there is no conflict." Those who oppose pre-planning your sermon series assume that the Holy Spirit only leads you from week to week and not month to month, or year to year. But there is no reason why the leading of the Holy Spirit is restricted to a certain time frame - i.e. that the Holy Spirit will only lead you from week to week in your text selection and not for a longer period of time in advance. I believe that the Holy Spirit can and does direct preachers to a specific text for a particular need for this week and that He directs preachers to a book of the Bible or theme from the Bible for a sermon series over a longer period of time.
A pre-planned preaching series does not mean that you are not sensitive to the leading of the Holy Spirit, nor does it mean that you would not deviate from your series in order to address a certain crisis or need in your church or in the world. For this reason, if you decide to preach a series, I would recommend that you not publish the passages and titles of your sermons in advance, so that you are at liberty to change your preaching plans as you sense the leading of the Holy Spirit.
I agree with Martin Lloyd-Jones who said: "Having asserted that we are subject to the Spirit, and that we must be careful to make sure that we really are subject to Him, I argue that He may lead us at one time to preach on odd texts and at another time to preach a series of sermons" (Preaching and Preachers, 188-189).
The important principle concerning text selection is:
that you always be sensitive to the leading of the Spirit
that the freedom of the Spirit to lead you to preach from a different text than the pre-selected passage be preserved
that you always select your preaching texts and topics prayerfully, being sensitive to the leading of the Holy Spirit.
From a practical viewpoint, I would argue that preaching demands as much planning as it does study in order to be as effective for God as you can be. Since we would not think of approaching any other organizational task with no planning, how much more should we plan our preaching. Why should we approach such a serious task as preaching and think that we can do it without any planning?
A preacher who preaches without planning is guilty of:
not taking his preaching task seriously
not serving his congregation well
approaching it haphazardly
confusing his congregation who will not know from one week to the next what he is going to preach on
failing to teach his people systematically.
The Advantages Of Preaching Plans
Here are four advantages and good reasons to adopt preaching plans:
1. Planning will help keep your preaching balanced and intentional. It will be balanced in that it will take into account the biblical priorities for preaching and not dwell on your pet themes or popular topics. It will be intentional in that your sermons will cover the full scope of Scripture, exposing your people to Scriptural truth that will build them up in their knowledge of the Scriptures, their relationship with God, and their spiritual maturity.
2. Planning will help your efficiency in preparing sermons. It helps your efficiency because:
you will know where you are going in advance and not have to spend time figuring out what to preach on each week
you will only have to prepare background material once for the whole series
you will gain more insight and material for preaching because you are concentrating on a particular series.
3. Planning will help you meet ministry needs. When you plan your sermon series in advance, you can take into account the long term and short term ministry and spiritual needs of the church.
4. Planning will help you assess your ministry progress. Whether you are in a church ministry, para-church, or mission, you will have a yardstick to measure yourself by and you will be able to say that you have proclaimed the full scope and balance of Scriptural truth – i.e. that you have fed your people balanced and nutritious spiritual food; that your preaching is Christ-centered; and that you have not been negligent.
Part II. Leadership: Being A Godly Role Model
"Your Personal Devotional Practices"
By: Dr. Roger Pascoe
The Institute for Biblical Preaching
Cambridge, Ontario, Canada
As we have seen in the last few issues of The NET Pastors Journal, being a godly role model extends to every aspect of our lives. We have looked at "your personal holiness" and how it impacts your ability and effectiveness as a godly role model. Holiness cannot be properly maintained or pursued without disciplined spiritual practices in your life. Spiritual disciplines are vital for us to become more like Christ - for our own relationship with God; for personal spiritual growth; for personal purity and for personal spiritual power and vitality.
Godly character stems from spending time with God. Disciples spend time with their leader (cf. Mk. 3:13-14). Our character is to be an expression of Christ's character (Gal. 4:19) and our conduct is to be an expression of Christ's conduct. How we live, what we do, and who we are must reflect how Christ lived and who He is. We can only reflect Christ's character and conduct if we know him intimately. And we can only know him intimately if we spend time with him.
We talk about "doing" our devotions. In one sense we shouldn't "do" devotions – rather, we should live in a constant state of devotion, so that "doing" devotions does not become merely a mechanical act or duty, but a delight.
1 Timothy 4:7 instructs us "to discipline (ourselves) for the purpose of godliness." Spiritual disciplines are the means by which spiritual growth is developed in us through (1) reading, memorizing, and meditating on the Word; (2) prayer; (3) worship; (4) evangelism; (5) and service.
It is vitally important to set aside a certain time and place for a daily quiet time with God – a daily routine for reading, meditating, praying. For most of us, this is a difficult practice because so many other things that seem to be more important constantly compete for our time and attention. I find that if I don't spend a quiet time with the Lord first thing every day, the chances of doing it later in the day dwindle as the day wears on. This is probably true for you as well.
If you are like most Christians, you probably find prayer specifically to be a difficult daily, consistent practice. Satan does not want us engaged in daily quiet times, particularly prayer. So, let me outline what I think are the basic components of a daily quiet time with the Lord. You may vary this to suit your own practice, but these are the main items.
Personal Meditation
1. Waiting quietly on God - in solitude. This is where we truly get to know God. Psalm 46:10 says, "Be still and know that I am God." In those times when God forces us to wait (particularly in the dark, hard times of our lives), I believe that we learn more about God and ourselves than we do during the good times. We need quietness, stillness, a time apart from the routine and rush of life in order to meet with God. You need a place where you can shut yourself away, and you need a time that you schedule for this purpose.
2. Listening attentively to God – in silence. Talk as little as possible and listen for God to speak through his Word. Be sensitive to the Holy Spirit as He influences your mind, heart, conscience.
3. Reading meditatively – in Scripture. Take time every day to read, meditate, and pray through the Scriptures. Eastern meditation requires the emptying of the mind, but Christian meditation requires the filling of the mind with the thoughts of God as he has revealed them to us in his Word.
This is not studying Scripture. This isn't preparing a sermon or a Sunday School lesson - that focuses on how you are going to explain it and apply it to others. But this is a different form of reading that focuses on your own spiritual life and personal application. This is the time when you allow Scripture to speak to you, when God nourishes your heart and soul in the Word, when you become saturated in the Word, such that it prompts you to praise to Him, to understand Him better, to love Him more.
The daily reading of the Scripture was one of the ingredients that gave George Mueller such a powerful life. He knew the truth that "man shall not live by bread alone but by every word that proceeds from the mouth of God" (Matt. 4:4).
Be systematic, purposeful, and sequential in your reading. Plan your reading schedule. Try to read from various parts of the Bible: from Proverbs or Psalms; from an O.T. book; and from a N. T. book.
Think through what you read. As you read, ask yourself some questions to stimulate your response:
Is there a command you need to obey?
Are there connections with other Scriptures you hadn't noticed before?
Is there a lesson you need to learn?
Is there a new teaching you need to believe or adopt?
Is there a blessing for you to enjoy?
Is there a practice, attitude, or relationship you need to change?
Is there a blessing for you to embrace?
Is there an encouragement for you to take heart in?
Is there an error you need to avoid? It's very comforting to know that if I have unknowingly stepped in a wrong direction or made an unwise decision, God's word can reveal that to me. It's easy to see mistakes others make, but much harder to see our own mistakes. This is where the Word of God becomes like a mirror (James 1:23-25).
Is there an example for you to follow? Does something jump off the page and prompt you to say, "I want to be more like that!"
Is there a duty for you to perform? Is God's word calling you to act? Are you neglecting something in your home or where you work or in your personal life? If so, you want to know what it is so you can work on it.
Is there a promise you can claim? As you study the Bible, you will hear the Lord committing himself to certain things or to act in certain ways. As you come to those promises, you acknowledge, "Yes, God! You are like this and you've promised to be this way for all my life, and I trust you." Your faith will be strengthened as you learn and review the promises of God.
Is there a sin you need to confess? You won't read the Bible long until you come across passages that reveal the error of your ways. One promise that helps me with this is, "If we confess our sins, he is faithful and just to forgive us our sins and cleanse us from all unrighteousness." (1 Jn. 1:9).
Let the words "abide in you" (Jn. 15:7). From your reading, pray your thoughts back to God in adoration, confession, thanksgiving, intercession, and supplication. Memorize Scripture as you read it. "Your Word have I hid in my heart that I might not sin against you" (Ps. 119:11).
Let the words produce fruit in you. Share what you have learned at the appropriate time with others.
Be obedient to the word you have read. Throughout the day, put into practice what you have read that morning.
4. Drinking deeply – from devotional books. I find devotional books to be very helpful in nourishing and stimulating my heart toward God. Examples of books that I have found helpful in my quiet times are:
John Piper: "Hunger for God"; "Desiring God"; "A Godward Life".
A. W. Tozer: "Knowledge of the Holy"; "Pursuit of God".
Dietrich Bonhoeffer: "The Cost of Discipleship".
R. C. Sproul: "The Soul's Quest for God".
Oswald Chambers: "My Utmost for his Highest".
John MacArthur: "Truth for Today"; "Drawing Near".
Ken Gire: "Intense Moments with the Saviour".
Tricia Rhodes: "Contemplating the Cross".
V. Raymond Edman: "They Found the Secret".
Walter Walker: "Extraordinary Encounters with God".
James G. Lawson: "Deeper Experiences of Famous Christians".
C. H. Spurgeon: "Morning and Evening".
These kinds of books stir you to a deeper relationship with God. They generate in you a deeper knowledge of Him.
Personal Prayer
1. Repenting contritely - in confession…to God, to your wife, to an accountability partner, or perhaps a pastoral colleague.
2. Conversing intimately - in prayer. Your prayer life is fundamental to spiritual power and vitality. It's mandatory for a meaningful, relevant, powerful, Christian life. And yet, it is one of the most difficult practices in which to be consistent and it is one of the most lacking in the lives of Christian leaders.
Most of us find it hard to be disciplined in prayer. There are so many other things we would rather do and that crowd in on us. Martin Luther prayed more when he was burdened down with extra duties. He said: "Work, work from early to late. In fact, I have so much to do that I shall spend the first three hours in prayer." When Jesus was very busy and preoccupied, he spent whole nights in prayer (Lk. 6:12).
Prayer is the channel through which we converse with God. We can't know him without conversing with him; we can't speak well of him publicly to others if we don't extol him privately ourselves. Discipline yourself to pray. Get into a habit. Always try to combine Scripture reading with prayer.
Pray intentionally – e.g. at a specific time each day. First thing in the morning is usually best before you get absorbed with other things. You can't be powerful in public prayer if you aren't committed to regular, intentional, private prayer.
Pray unceasingly – i.e. throughout the day (1 Thess. 5:17). Pray whenever something or someone comes to mind - in your car or while you're walking. Pray out loud or silently.
Pray methodically by using a prayer journal or list of prayer items. My prayer journal is broken down as follows:
Prayer verses – verses that magnify God; prayer passages. Pray through special verses that are meaningful to you. Pray Scripture back to God.
Permanent prayers to pray every day – for family, missions, special people etc.
Temporary prayers - issues, situations that come and go.
Daily prayers. I assign a different prayer topic to each day:
Sunday – Sunday church services and pastors I know; salvation for various people and relatives.
Monday – missions and missionaries.
Tuesday – thanksgiving, answers to prayer, encouragement, our government and authorities, our Bible study group.
Wednesday – ministries and ministry workers.
Thursday – my own ministry, my supporters, upcoming ministry commitments.
Friday – families, marriage relationships, people with health issues.
Saturday – young adults, young married couples, and young families who have been a significant part of our lives.
Pray mutually – i.e. with a partner. Pray with your wife or with a colleague or a friend.
Pray responsibly. Pray as though you are the one responsible, but knowing that God is the only One who can bring it about. Wrestle in prayer (Col. 4:12; Eph. 1;16). Intercede on behalf of other people (e.g. pray through your church directory). Supplicate God for needs. Adore God for who He is. Pray in the energy and power of the Holy Spirit (Eph. 6:18).
Pray attentively. Listen to God. Let him speak to you through the Holy Spirit (Rom. 8:26-27).
Part III. Devotional Thoughts
"The Ministry of Earthen Vessels, Pt. 2: The Motivation for Ministry" (2 Cor. 5:10-13)
By: Dr. Roger Pascoe
The Institute for Biblical Preaching
Cambridge, Ontario, Canada
In 2 Corinthians 4 and 5, the apostle Paul points out three motivations for ministry:
the motivation of future transformation (4:16-5:9)
the motivation of accountability to God (5:10-13)
the motivation of Christ's love (5:14-17).
We discussed the motivation of future transformation in the fall 2013 edition of this journal. Now we are going to look at the second motivation for ministry: THE MOTIVATION OF ACCOUNTABILITY TO GOD (5:10-13). Here Paul has two sources of motivation...
1. The accountability of believers at the judgement seat of Christ (5:10)
The motivation of our future transformation reminds us of our present responsibility to be conformed to Christ's nature and character even now on earth, "for" (9) our motivation to be well-pleasing to him is that "we must all appear before the judgement seat of Christ, so that each one may receive the things done in the body according to what he has done, whether good or bad" (5:10). We are responsible for how we live. The present expectation of being with the Lord ought to heighten our desire to please him now and our awareness of the future judgement seat of Christ.
Christians face a day of accounting. In that day, everything we have done down here will be exposed. "All things are naked and open to the eyes of him to whom we must give account" (Heb. 4:13). This prospect of future accountability ought to motivate us to holy living, so that our outward actions are consistent with our inner thoughts and beliefs. We are not exempt from the standard and scrutiny of God's moral law. We have been justified (Acts 13:39; Rom. 8:1) and cleansed, and now we are responsible to glorify God in our bodies (1 Cor. 6:20). Hence, the evaluation by God of everything we have done here on earth, whether good or bad.
As one commentator puts it, this is an "assessment of worth" not a "declaration of doom", in order for Christ to assign or withhold rewards. This has nothing to do with condemnation but everything to do with commendation. Every Christian is responsible not for earning salvation (for we cannot), but for building on that foundation that is laid, which is Jesus Christ (see 1 Cor. 3:10-15). Our foundation is absolutely secure: if we are true believers we cannot lose our salvation. But we are accountable to God for what we have built on that foundation – whether it is "gold, silver, precious stones" or "wood, hay, straw." Every believer will stand before Christ's judgement seat, not to determine one's salvation or condemnation, but to receive either rewards for deeds done for Christ or to have burned up those things not done for Christ – i.e. bad things. For "faith without works is dead" (James 2:26) and our works will be exposed for what they truly are. Only now in this life do we have the opportunity to glorify God in word and deed, in our bodies which are his (1 Cor. 6:20).
This surely should be a great motivation for our ministry – the accountability of believers at the judgement seat of Christ. Then, secondly, there is...
2. The accountability of unbelievers at the Great White Throne (5:11-12)
"Therefore" (in the light of the judgement seat of Christ before which all believers will stand), "knowing the terror of the Lord we persuade men" (11a). This motivation of future accountability to God motivates Paul to do his ministry of persuading men (unbelievers) of the truth of the gospel. The prospect for believers of the judgement seat of Christ where our deeds done in the body will be assessed as to whether they were good or bad is serious enough. But how much more serious is it for unbelievers to stand before God in the final judgement at the Great White Throne? That will be abject terror. No wonder Paul says, knowing the terror of the Lord we persuade men. That is a serious motivation for our ministry of preaching the gospel.
Nonetheless, Paul is not trying to justify himself and his ministry activities for, he says, "we are well known to God and I also trust are well known in your consciences" (11b). God knows Paul's genuine motivation for ministry, so he does not need to justify what he does and why he does it. And, he hopes that his motivation for ministry is equally well known in (the Corinthians') consciences also. He hopes that his labours among them will convince them in their consciences of the validity and purity of his calling, as they consider his life and ministry in the light of all the accusations brought against him by false apostles.
"For we do not commend ourselves again to you" (cf. 3:1) "but give you opportunity to boast on our behalf that you may have an answer for those who boast in appearance and not in heart" (12). He isn't trying to convince them of his trustworthiness all over again, but rather to give them an opportunity to come to his defence and to actually boast about him. He doesn't just want them persuaded in their consciences as to his authenticity as a minister of the gospel, but rather that they will actually speak up for him against those who are the exact opposite of himself - viz. those who "boast in appearance and not in heart". That is the quintessential definition of false ministers – hypocrites who look good on the outside but in their innermost being are corrupt; who care more about show, money, and power than they do about "persuading men" or shepherding God's people.
This is exactly the opposite of Paul who counted all those things rubbish (money, power, heritage, religious lineage etc.) for the excellence of the knowledge of Christ (see Phil. 3:1-11). "Most gladly, therefore, will I boast in my infirmities that the power of Christ may rest upon me" (2 Cor. 12:9). Paul boasted in the cross (Gal. 6:14). He didn't try to impress others with high-sounding intellectual speech but he came to them in fear and weakness (2 Cor. 5:1-5). Thus, the genuine minister of Christ glories in heart and not in appearance. His values are spiritual and internal, not material and external.
Conclusion: "For (because) if we are beside ourselves, it is for God; or if we are of sound mind, it is for you" (13). Paul says, "If I am out of my mind as my accusers say (Acts 26:24; 2 Cor. 11:1,16;12:11) – i.e. a religious extremist who takes risks and hardships that a sane person would not - it is to serve God. But if I am sane, I use it for your benefit in the preaching of the gospel." May we also use all the abilities and opportunities God gives us for his service. May our future accountability to God motivate us to minister for God out of the pure motive of benefitting others.
Part IV. Sermon Outlines
John 8:1-11, Jesus' Dialogue with the Pharisees
For the English audio version of these messages, click on these links: Link 1 - Jn. 8:1-5; Link 2 - Jn. 8:6-7; Link 3 - Jn. 8:8-11
Title: A Confrontation with Hypocrisy
Point #1: The accusers defy Jesus (8:3-6a)
1. The set-up of the woman (3)
2. The show-down with Jesus (4-5)
Point #2: Jesus discredits the accusers (8:6b-9a)
1. Jesus refuses their demand (6b, 8)
2. Jesus reveals his divine wisdom (7)
3. Jesus reaches their consciences (9a)
Point #3: Jesus deals with the accused woman (8:9b-11)
1. Jesus deals with her personally (9b-10a)
2. Jesus deal with her protectively (10b-11a)
3. Jesus deals with her pastorally (11b)
Related Topics: Pastors