Profiles of Perseverance: Sustained By Hope In The Rough-And-Tumble Of Real Life
Related Media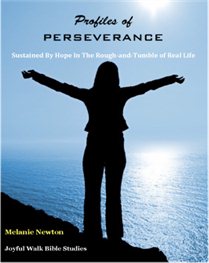 perseverance = "holding to a course of action, belief, or purpose without giving way"

View the lives of four Old Testament believers to see that only a sustained hope rooted in the faithfulness of God enables us to persevere faithfully throughout the rough-and-tumble of real life.

Are you ready to develop perseverance in your life?! 
Related Topics: Curriculum, Faith, Suffering, Trials, Persecution, Women's Articles