Knowing Jesus, Knowing Joy: A Study Of Philippians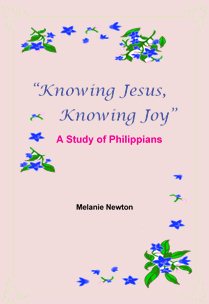 Paul's letter to the Philippians is a well-crafted expression of gratitude and joy. So, what exactly is joy? How does joy differ from happiness? Happiness is a fleeting emotion based on external circumstances. But true joy is different – it is something that comes from within – it's a deep abiding peace and sense of contentment and strength that is due to something internal.

Are you hungry for joy in your life? Find out how this special letter encourages all who read it to know Jesus and know joy!
Related Topics: Curriculum