Jim Sawyer - Canonicity
Converse with Scholars is a ministry of

The Theology Program

in partnership with bible.org. Our purpose is to connect you with the best in evangelical scholarship. See

here

for upcoming broadcasts.
(right click to download)
Note: this is an 61.9 mb "bootleg" copy that is not edited. The edited version will be up soon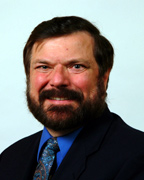 M. James Sawyer
Dallas Theological Seminary, Th.M., Ph.D.
M. James Sawyer has taught theology for over 20 years. He is Professor of Theological Studies at Western Seminary's Northern California Campus. He is also a co-teacher with C. Michael Patton for
The Theology Program
of Reclaiming the Mind Ministies. He is the author of The Survivor's Guide to Theology, Taxonomic Charts of Theology and Biblical Studies, Charles Augustus Briggs and Tensions in Late Nineteenth Century American Theology, co-author of Reinventing Jesus, and co-editor of Who's Afraid of the Holy Spirit?
Click

here

for some of Jim's material here on bible.org.