Todd Lingren
Full Name: Todd Lingren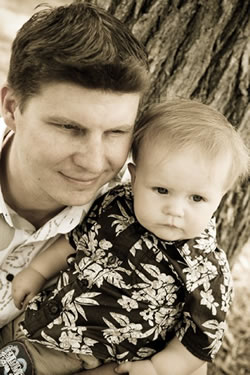 Family Status:  Married to Nataline, 3 kids - 2 girls (8&10yrs) 1 boy (1yr)
Borg family role:   Publishing Director; Online store and fulfillment management, Publishing articles and resources in print, online, electronic Bible study programs.
Life verse: Phil 1:21 - To live is Christ and to die is Gain.
Life motto: Carpe Diem
People who inspire me: Martin Luther King Jr. Don Quixote
Where did you get saved: ( and or how) In Awanas when I was 5
Music that you love to listen to: U2, Ricardo Arjona, Kenny Wayne Shepherd, Miles Davis & Norah Jones.
Pet peeve: Just one? Ok, bad spelling, punctuation and grammar in emails.
Favorite Book: Where the Red Fern Grows
Favorite Author: Louis L'Amour Michael Connelly
Most adventurous thing you ever did: Climbed Half Dome in Yosemite with my wife (twice!)
Quirk: Always have to get the best price or deal. Favorite color Purple