Studies in Revelation
Related Media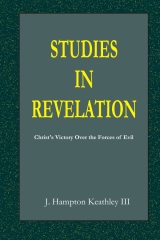 A commentary on the Book of Revelation.

In the study of any book of the Bible or any topic of Scripture, a certain amount of ground work is needed for understanding, orientation, and motivation. This is particularly so with the Book of Revelation or prophecy in general. Revelation is a book that has been called everything from a hodgepodge of nonsense to a masterpiece. Because it contains a large amount of symbolism and because of the faulty approaches or methods of interpretation applied to its study, many have a difficult time grasping its meaning. It has become a book which is the object of the widest possible divergence of interpretation.

Regardless, God promises blessing to the student of this book (Rev. 1:3). In fact, Revelation is a book in which all the great themes, seed plots, lines of doctrine and Bible prophecy find their fulfillment. It is in this book that the victory of God as the God of history is seen in the culmination of the ages and the establishment of the eternal state.