March Newsletter 2011

This newsletter is running a little late, but for good reason. We at Bible.org have been very busy.  As some of you may know, on Feb1, 2011, we released the new look of our NET Bible online. It is called the Environment.   ( check out a short commercial about the Environment )Some people think we were flat out crazy for even thinking about changing the format of our Bible online. Others think it is the greatest thing.  The main reason for the change is that the old format did not allow any other language to be used but English as the main text.  Our goal is to have hundreds of Bibles available within our Study Environment.
Free* NETBible Webinar
So here is the neat part, if you are a pastor of a church, we will set up a free webinar for you and/or your staff and we will show you how to get the best out of our Study Environment. The FREE* demo should take about 15 to 30 minutes depending on how many people are involved.  This is a must for senior pastors, teaching pastors, youth pastors, small group leaders and Sunday school teachers.
You will learn:
How to get the most out of the Environment
How to see multiple translations when you search
How to see the Greek and Hebrew even if you can't read or understand it
Understand the full potential of what the search does when it searches
How to take notes and look them up at a later time
and the ever famous "Much More"
 
To schedule your FREE* NETBible webinar you can contact us here.  Make sure you leave a email address or a contact number so someone can call or email you to set up the webinar.
*FREE means free, not a sales call, not a marketing call. Simply and honestly a free webinar on how to use our Study Environment. 
---
THE RESURRECTION: HERE WE STAND
by Dr. Roger Pascoe
Introduction
We live in a very confused secular culture, don't we? Confused because, on the one hand, it seems to have rendered moral standards and religious convictions almost irrelevant through relativism and pluralism, and yet, on the other hand, paradoxically, people are chasing after a popular sort of spirituality, as they desperately attempt to find peace and security in a tumultuous and insecure world.
But confusion isn't limited to the secular world.  Theological confusion abounds in both the Christian church and academy, as seemingly endless attacks are launched on the traditional understanding of truth, and in the process demeaning, diluting, and even denying the gospel itself.  Open theism, of course, is a typical example of a new theology that strikes at the very root of our traditional understanding of the nature and character of God, and this by well-known theologians, pastors, and authors.
This is a day when we must defend the gospel.  Yet, our defence of the gospel today is, in some ways, no different than in previous eras of history.  The gospel has always been under attack, even from the very beginning of Christianity (cf. 1 Tim. 1:3-4).  Paul defended the gospel in writing to the Galatians, whom he feared were being seduced into believing another gospel of a different kind (Gal. 1:6-7).  And in the Corinthian church, there were those who were questioning many things, including the critical doctrine of the resurrection itself.
In this connection, I want to engage you today in an expositional study of 1 Corinthians 15:1-8, so that the clarity and authority of holy Scripture come to bear on the fundamental aspects of the gospel on which we stand.  Thus, the title of this lecture is: "The Resurrection: Here We Stand."
My thesis is that "the resurrection of Jesus Christ is a non-negotiable, essential component of the true gospel."  Without the resurrection, we only have good teachings and Jesus was merely a good man.  With the resurrection, we have divinely inspired and empowered teaching and Jesus was God.  Here we stand.  This is the beachhead, if you will, of Christian doctrine, for, as John MacArthur succinctly puts it, "True New Testament Christianity is a religion of the resurrection."
---
Pastor Vision Check
by Clarence Johnson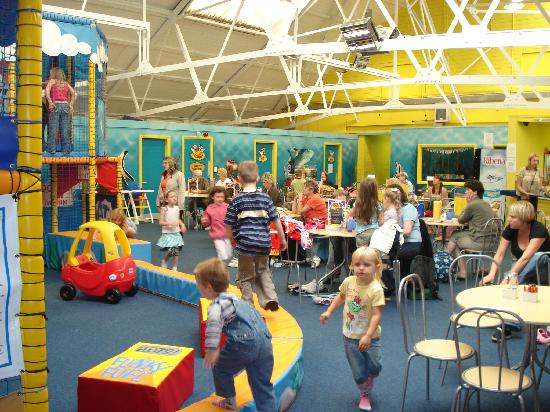 Have you ever entered a noisy room full of children only to have them scramble to find a seat, turn silent, then giggle?  We ask, "What's going on here?" The common comeback, "Nothin'!" All the while, you are aware that therereally is "something" going on that we didn't see. Parenting skills are often reduced to a sense of the unseen.
As pastors, we watch our people scurry from program to program, service to service, event to event. We need to stop and ask the obvious, "What's going on here?" We evaluate "What's going on" in our ministries by what we see and often we come up with the answer, "Nothin'!" I've had more than my share of days like that, especially after a Sunday message that didn't get the results I wanted or expected. Pastors conferences where everyone was sharing how much their church was growing and the phenomenal results they were seeing really sent me into a tail spin.
God is up to something! There is always a divine behind-the-scenes activity that is easily missed in our pastoral busyness. When we forget this, we begin to measure our ministry from a distorted perspective that often results in disappointment.
It is often easy for those of us in leadership to forget the Lord is doing things in people's lives that are not always obvious to us.
We can minister with confidence when we believe His promise "...that the one who began a good work in you will perfect it..." He wants us to labor for Him based on the premise that "the power that is working within us is able to do far beyond all that we ask or think." We need to exercise pastoral faith that gives us a growing sensitivity to the unseen.
God is up to more than we can see or even imagine in the lives of His sheep. Perhaps, we as pastors, need to ask, "What's going on here?" and take the time to view our lives and ministries through the corrective lenses of Philippians 1:6 and Ephesians 3:20. "To Him be the glory in the church..."
---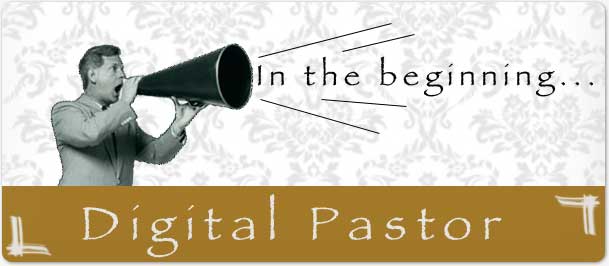 This months Digital Pastor - Podcasts
Lots of pastors do it lots don't. It really comes down to will your congregation listen? If not don't BUT this is becoming the new wave of replacing Tapes and CD's for shut ins. Its cheaper to buy a shut in a iPod ( any size or style will do) rather than buying tapes and CD's all the time.  Here are some tips on how to do a podcast.  We included serveral different articles as for some people one way may be easier than another 
http://www.minehead-baptist.com/how-to-podcast-sermons.pdf
http://churchpodcastguide.com/starting-with-great-mp3.html
http://churchcommunicationspro.com/2006/11/sermon-podcasting-made-easy/
---
An Awesome Find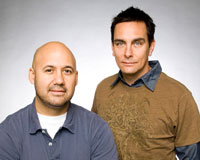 Have you ever wanted to find a unique way to back up your message, get a point across, or support your sermon?  Look no further. The Skit Guys and an awesome way to get the point across.  Many pastors are using the Skit Guys as a regular part of their sermons. Drama groups are using tons of the Skit Guy's material.
Tommy Woodard and Eddie James are The Skit Guys. They have been best friends since high school. Think of them as the wise guys in class who had everyone laughing and managed to make a career out of it. They've been teaching God's word using comedy, drama and whatever category talking action figures fit into for over twenty years.
 Skit Guy Video of the Month - The Bird Cage
For more information about the Skit Guys go to http://skitguys.com 
---
Closing Notes
Were looking for some volunteers to help with Pastors' Notes.  Writing some insight or maybe sharing some ideas.  Give us a shout and let's talk.
Related Topics: Pastors