MARCH 2012 NEWSLETTER
Preview of our 2012 Plans: One of the underlying principles of bible.org is that we are here to be an arm of the church helping them prepare each believer for the work of the ministry by providing trustworthy biblical resources. Bible.org from its beginning said: "We believe there are core essential beliefs that are fundamental to our faith and we strive to ensure all of our resources remain faithful and consistent to those foundational biblical teachings".
 Clearly we are seeing the evidence of the last days with societies unwilling to call sin sin. God calls us to holiness as His witnesses and to be obedient to Christ's great commission command in Matthew 28:19-20 to make disciples. Therefore, we must conclude that because of what we are observing,it is critical that bible.org become more active in assisting the Church in becoming that disciple making factory that Christ commanded. We need to bring back the fervor and excitement that marked the first century church.
We know that church growth by addition is not the answer. Churches must become disciple producers. Growth must be by discipleship. Increased membership is not the answer, It is a mathematical fact that if you had 10,000 churches adding 1000 people a year they could never reach the world population. But, if you started with one person and he discipled one other person for a year and that person discipled another for a year and this continued unbroken that in 33 years there would be more than 8.5 billion Christians -- and in 35 yrs over 35 billion. Bible.org along with concerned Christians will have to do something different if we are to turn the tide within our nation and the world. We must ourselves be discipling someone and we must be more involved in identifying Christians and churches who are actively discipling people and are producing the 2nd, 3rd and 4th generation of disciplers as Paul instructed in 2 Timothy 2:2 when he said
"And entrust what you heard me say in the presence of many others as witnesses to faithful people who will be competent to teach others as well".  
It's time for churches, Christians and bible.org to change course. Thus, we are putting together a team that can help bible.org achieve that direction. We are open for you to join that team if you are passionate about discipleship.  We will be communicating our draft plans over the next couple of months and will be posting those plans on the site outlining more fully the strategy. If you are actively involved in discipleship we would like to hear from you and learn from you, share our draft plans with you and get your feedback on what works and what doesn't in your cultural setting. If you are a church actively producing disciplers and disciples we would like to hear from you. We would like to share your successes and your techniques of "what works" to encourage other churches to follow Christ's commands. Email us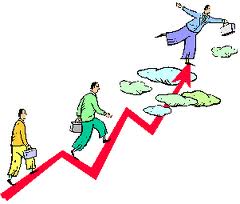 One of our 2012 goals is to develop tools for nurturing the body of Christ. It is hoped that these tools will assist believers in their next step of faith. Scripture tells us that Christ has commanded us to be responsible stewards of the gifts and talents God has given us for ministering to the body of Christ, starting with discipleship. For the non-Christian, Bible.org is also here to provide resources for those who are seeking Jesus knowing that He is The Way, the Truth, and the Life and no man comes to the Father except through Him (John 14:6).
---
With that in mind we share below what we have for you that you may grow and be transformed to be more like Christ. Each month we encourage you to see the section titled "Recent Articles" on the front page of bible.org. This month we highlight these new opportunities for you:
Listen in and learn about Islam along with Kenneth Boa; do a Devotional on Acts or 1Corinthians along with David Colburn or  join SonShine in the New Bible Study Methods course. Hint: SonShine is available for this course via Skype should you be interested; send her a note.
NET Bible Study Environment Testimonial by one of SonShine's students, Louis, regarding the Study Tool: "I know you're asleep and you won't get this until much later, but I'm up reading and studying using the environment and I'm really enjoying the notes section that I have.  It's perfect for the inductive method that we're learning.  I'm putting in my observations and I can compare them with the commentary that's provided next to it.  I also love how when I entered a Scripture as a cross reference in my notes it automatically hyperlinked it and I'm able to see the verse by scrolling over it."
---
NEWS WE THOUGHT YOU MIGHT LIKE TO KNOW ABOUT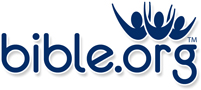 The ministry staff has been busy meeting with Pastors and sharing about the NET Bible Study Environment. If your church would like a presentation on how to use the NET Study tool be sure to contact
Marketing
to arrange for a demo and a time to investigate this marvelous tool. We are always open to opportunities to help you use it to its full advantage.
---

Need  a Job? Are you a programmer familiar with Drupal?
Bible.org is seeking a Drupal Programmer. If you have a heart for ministry and have the qualifications for this position, please email the
Director
.
---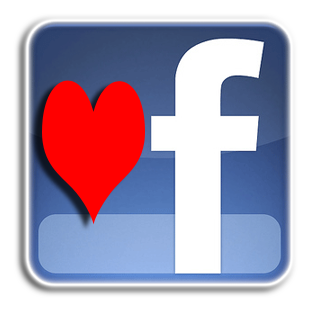 FACEBOOK:
We wrote in the February Newsletter: From Dec 31 to Jan 30: our fan status grew from 14,928  to 15,043. From Jan 30 to Feb 29, 2012 our number has grown to 15,315, a growth of 272 in just under one month. Thank you for continuing to draw others to the
Facebook
page and to share but we have a long way to go to reach our goal of 20,000 for the year 2012. Help us achieve our goal by sharing with others and including us in your personal share page.
To jump start your day, be sure to catch the
Daily Devotional
from the Chronological Reading Plan each morning.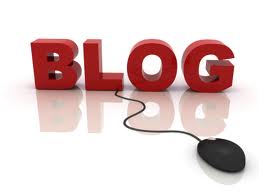 BLOGS:
We welcome Sarah Bowler to the
Children's Ministry Blog Group
. Sarah is pursuing a Master of Theology degree from Dallas Theological Seminary. She completed her Undergradu

ate Degree at Moody Bible Institute with a double major in Biblical Studies and Print Media Communications. She is committed to teaching and writing in order to develop disciples who serve and glorify God. We praise God for His way in bringing new people to team with us to minister to the work of Children's Ministries. Sarah's blog was about
How Pinterest Can Help with Your Sunday School Lesson.
Read about it on Heartprints.

We welcome Pastor George Burgin to the
Impact Men's Blog
. Pastor George serves as Campus Pastor at the Harvest Church in Billings, Montana. As a youth in Spokane, Washington, Christ stepped into his life and changed it forever. George is committed and dedicated to following Christ and leading others to do as Paul said "follow me as I follow Christ". You can read his first blog titled
"Job's Resolve".
You can also catch him on the users.bible.org site often.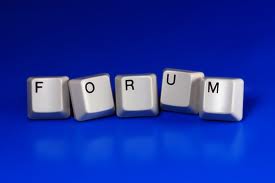 FORUM: Our nation has become gripped with the onslaught of ideas, thoughts and topics surrounding our President's health care decisions for the USA population. The Forum on bible.org has also entered into this discussion with ideas and thoughts on this topic.
We extend our sympathy to one of our Forum Moderators, "Pastor John", in the homegoing of his dear wife Tina. Please pray for Pastor John in his time of grief.
---
AUTHORS OF THE MONTH: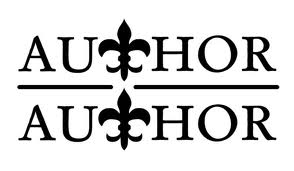 Want to discuss what it means to Balance your Christian walk? Check out Ozzie Harris' ideas on this subject. On the main site, you can always check on this page for the most recent uploads. "What's new". In addition, check out Pastor Jeff Miller's series on Acts as well as his completed series on Nehemiah. Check out Dianne Miller's series on Abraham which is now posted and ready. Interested in a video series? Check out Gracepro's topic of Christian Manhood. 
---
Resources beyond bible.org
1.

     
Planning ahead: Internet Evangelism Day: Apr 29
th
; investigate the many options for sharing the good news online. Go here:
www.IEDay.net
a.
The Passage
: Atlanta,GA, the largest biblical artifacts exhibit,  highlights the path of God's Word from earliest times to present day. Plan for at least 3 hrs to complete the exhibit. Include the iPod listening device  which brings each display to life. There are also children's activities such a scavenger hunt.
b. Dallas, TX: The
Biblical Art Museum
is open until June 2012. Its mission is to share art with a biblical theme.