TTP PowerPoint presentations
Available for each course is a PowerPoint presentation with anywhere from 300 to 600 slides. These presentations are downloadable individually from the their store and they are also included with the Leader's Notebooks for each course. They contain extensive leader's notes designed for those who teach The Theology Program (TTP), use the material in their lessons, lead a TTP small group, or can be valuable further aid to students of TTP. See below for further description.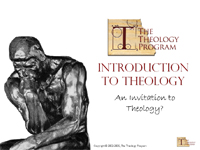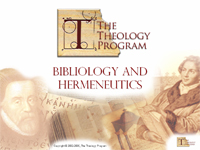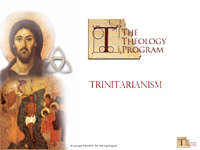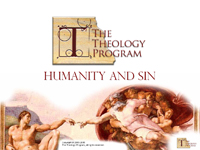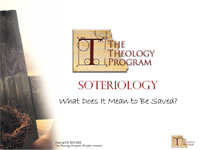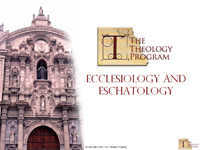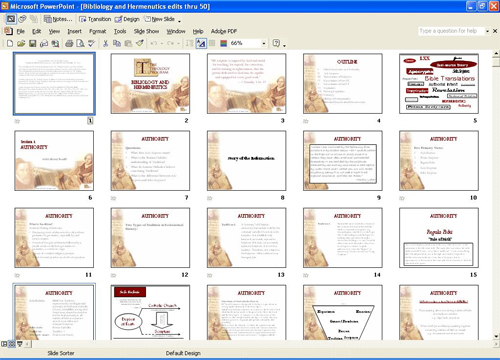 Each TTP PowerPoint presentation comes with hundreds of high quality slides with text, illustrations, graphs, and graphics to aid in the the student and the teacher, giving them a visual of the subject being taught.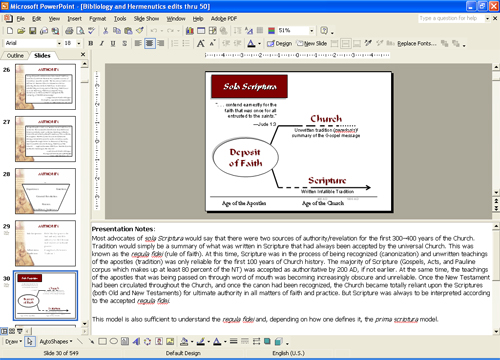 The leader's notes are viewable in edit mode of the presentation (the defalt mode that PowerPoint opens in). Most of the slides contain their own notes that pertain to the slide in view. Included in the leader's notes are lesson objectives for each session, presentation notes that give further information about the subject explaining the concepts of what is being taught, suggested illustrations to use for the subject, and references for further study.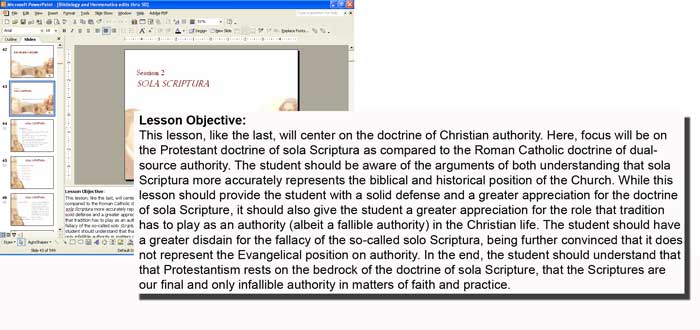 Click here to download the Introduction to Theology PowerPoint for free.
Click
here
to download a PowerPoint viewer (note: PowerPoint Viewer will not allow you to see the teacher's notes).
Click
here
to download Openoffice which will allow you to view the PowerPoint and leader's notes.