Pastor's Notes February 2011
Something to Think About
Barns, Pastures and Pews
By Clarence Johnson
A recent trip to the farmlands of Pennsylvania included a stop at an Amish farmhouse. The gas-lit room we enteredwas filled with intricately designed, handmade quilts. The colorful beauty hung all around us and was enhanced by the pleasant woman who politely answered our questions while we explored the skillfully made goods. By the door stood a table with Christian booklets.
Leaving the farmhouse, we noticed the open barn door a few feet away. We peered in at the dairy cows and read the handwritten sign above them: The cattle of a thousand hills are the Lord's and I am only a steward.
That farmer and his family walked and worked under that sign every day as they tended to the needs of the Father's cattle. Day in... and day out... feeding, milking, cleaning the stalls... in freezing temperatures or in a heat wave... rain, snow, or sunshine... you get the picture!
Sometimes all of our theological journals and pastoral training get in the way of the simple truths by which we should live. That farmer's sign spoke volumes to my heart as we continued our journey through the rolling hills of quilted farmland.
What a great sign to hang inside a pastor's office. It would be a reminder of who we are, what we are about, and whose people we serve. It would be an encouragement when the task was difficult, and a stall for our ego when things were going well.
Jesus said, "Feed MY lambs..., Shepherd My sheep..., Feed MY sheep...". (John 21:15-17) We are stewards who serve the Shepherd who bought the flock with His own blood.
Father, thank you for the privilege of being called to work in Your fields with Your flocks. Help me to shepherd Your sheep, to feed Your lambs, and to serve Your people for Your glory alone...
---
A Call to Preach the Trinity
By Dr. Roger Pascoe
Introduction
When was the last time you preached or heard a sermon on God – his nature, character, purposes, plans, ways, and will?  I suspect for some it may have been a long time.  Sadly, we hear and preach all too few sermons about God.  And yet, those are the sermons that we, and our people, need the most.  J. I. Packer states: "The average Anglican clergyman never preaches on the Trinity save, perhaps, on Trinity Sunday."   Why is this?  Why is there such a lack, or even absence, of preaching on doctrine and, in particular, the doctrine of God and of the Trinity?  Let me propose several reasons.  
First, many preachers do not "fight the good fight of faith" any more (1 Tim. 6:12).  They do not contend for our Christian confession in advancing truth, correcting error, and opposing heresy.
Second, I venture to suggest that some preachers do not preach the doctrine of the Trinity much anymore because they do not understand it, it is difficult to explain, and it takes hard work – in research, sermonizing, and application.
---
Tech Tips
Twitter - it's all the rage,people are using it daily, websites even have links to it.  You may have even heard someone in your congergation say I tweeted that, or did you se my tweet?  In case your wondering Tweet is a post on Twitter.  Here are a few links that may help you understand or see the value of using Twitter. Even if you do see  how it can be used in your church, at least you will understand the lingo when your youth pastors is telling you how he/she is reaching their students.
http://news.cnet.com/newbies-guide-to-twitter/
http://www.mahalo.com/how-to-use-twitter/
http://support.twitter.com/entries/76460-how-to-use-twitter-lists
For those of you who are more tech savy
http://searchengineland.com/how-to-use-twitter-to-boost-your-google-rank...
---
Inside Bible.org
Our latest and greatest news is the release of our NET Bible Study Environment. Yea, thats a big title, but have you seen what it can do?  Check out this overview video http://bible.org/NBSEoverview This is just a small example of what it can do. Check out all of our commercials for the NET Bible Study Environment http://bible.org/videos/commercials
Some of the major highlights are:
Full NET Bible with all the notes
5 Daily Devotions
Parallel Translations
Greek and Hebrew
Full Searchable Concordance
And many more...
Be sure to check it out
---
Closing Notes
I found this picture very amusing. Fox News should have looked in the back of their Bible to see the maps.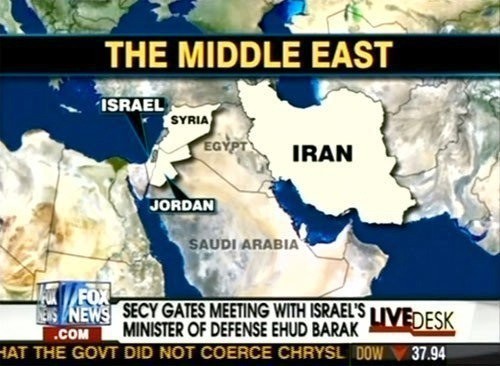 Related Topics: Pastors