Sections / Communities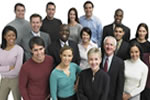 Bible.org is providing specific resources for different ministry groups such as men, women, and pastors. Whatever group you may be a part of where God is the central purpose for your meeting, then look here for valuable resources. Each section has unique needs and we have provided unique resources to help you accomplish your ministry goals.
---

We are so blessed to have such godly and gifted pastors on our partnership team. They are the backbone of the Bible.org ministry as they provide weekly content coming from their many hours of Bible study and sermon preparation from their local church ministries. We are building a community on Bible.org just for pastors. This is your place on the site to find invaluable resources to help you in your ministry, whether you are the senior pastor or priest, the teaching pastor, the executive pastor, or one of the many staff pastors to men, women, youth, the elderly, or the pastor of body life, spiritual formation, small groups, special needs, etc. This is a regular stop for our users who are providing pastoral care to others.
---

Welcome to the men's equipping ministry at Bible.org... Ephesians 6:10-13 teaches us that if you are a Christian man, then you are called into the battle of life. This is not an invitation. This is a command. For far too long, men have been on the sidelines, in the bleachers, or on the couch while the spiritual forces of evil have corrupted our culture, attacked our families, and infiltrated the Church. If you are a Christian man, then you are a leader. As faithful followers of Jesus Christ, we must become the sacrificial servant leaders that He modeled for us. We are to be His true ambassadors 7 days a week, 52 weeks a year. At Bible.org we are working hard to equip the front lines of Christian ministry. In doing so we discovered that men on the front lines need help. Therefore we have created this resource center for you.
---
Welcome to the Women's Ministry of bible.org. The mission of bible.org Women is to provide trustworthy resources, proven training materials and biblical encouragement to women so that they walk more closely with God and expand their influence for Christ. In this area you'll find great resources in the areas of Bible Study Curriculum, Leadership, Women's Ministry, Women's Messages--Audio and Written, and articles for A Woman's Life.
---

Among those who will be considered greatest in the Kingdom will be the men and women who utilized their God-given time, talents and treasures to minister to children. Jesus made it clear that unless adults become like little children, they cannot enter His Kingdom. Jesus went on to teach that the treasures of God are reserved for those who receive them as babies (Matthew 11:25).
---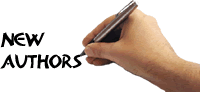 Bible.org, a non-profit (501c.3), provides authors a multilingual Internet pulpit to reach the 2 billion+ users on the Internet and to share God's truths about what "Matters in Life". We invite you to fill this global multilingual Internet pulpit with trustworthy biblical material. In the spirit of Lev 23:22, we will host your material so Christians in every culture can be equipped for global impact. "Ministry First" is our motto.
---
bible.org and other contributing members of the bible.org community.