The Net Pastor's Journal, Eng Ed, Issue 25 Fall 2017
Fall 2017 Edition
Author: Dr. Roger Pascoe, President,
The Institute for Biblical Preaching
Cambridge, Ontario, Canada
(http://tibp.ca/)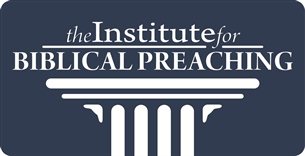 "Strengthening the Church in Biblical Preaching and Leadership"
Part I: The Power For Preaching, Pt. 8
"Ten Suggestions For Powerful Preaching"
1. To Preach With Power, A Preacher Must Identify His Call
A preacher must identify his call – both the call to become a Christian and also the call of God to preach.
It would be no good for a preacher to study and prepare messages if he were not a Christian. We cannot preach to others effectively if we ourselves are not convinced of it and have experienced conversion. We cannot "preach Christ" if we do not know Christ.
Preachers must be "even more diligent to make your calling and election sure" (2 Pet 1:10). Those whom "God predestined, them he also called" (Rom. 8:30). We cannot be sure of the calling of God to preach if we are not sure of the effectual calling of God on our lives.
Once we are sure that we are born again, then we must examine whether God truly called us to preach. Many preachers realize later that this vocation was not what God called them to. There are many other gifts that God has given which must be exercised in and for the church but which do not include preaching. Just because we feel the desire to serve God does not mean it is in a preaching ministry.
2. To Preach With Power, A Preacher Must Adopt A High VIew Of Scripture
Many preachers may have a persuasive way with their congregations, but not have a high view of Scripture. Consequently, their preaching will lack spiritual power. The power that comes from God in preaching is available only to those who have embraced the absolute trustworthiness of inspired Scripture.
A preacher should not enter the pulpit without the absolute conviction of the inspiration of the Scriptures. You cannot preach with authority unless and until you can say of the Bible that is totally accurate and authoritative. You cannot in truth say "Thus says the Lord" unless you believe the Bible to be fully God's Word without reservation.
3. To Preach With Power, A Preacher Must Accept The Call To Preach As A Call Above All Other Duties
If we have been called to be a Christian, and called to preach the inspired Word, then we must consider this vocation above all else. Nothing in our pastoral duties should in any way compromise our commitment to the preaching task. When we plan our week, we should put priority on the preparation and preaching of the Word. Other things and people will try to prioritize their needs and wishes on our daily and weekly schedules. But nothing else can squeeze out the priority of preaching and the preparation for preaching.
We must do our very best to be ready for preaching each Sunday and the only way to do that is to manage our time diligently, giving priority to the preaching task. You cannot preach with spiritual power unless you spend the time in preparation during the week.
4. To Preach With Power, A Preacher Must Learn To Preach The Word
Our lifetime goal must be to preach the Bible. "Preach the Word. Be instant in season and out of season" (2 Tim 4:2). No matter what the circumstances or whether we feel like it, our mandate is to preach the Word - nothing else.
The expository preaching of the Word is the responsibility of the preacher in order to communicate God's message to God's people. We must, therefore, know the scope of Scripture so that we can preach "the whole counsel of God" (Acts 20:27).
Messages that centre on our own thoughts or someone else's thoughts are not the subject of biblical preaching. We must stick with the Word of God in order for God to bless that Word to his people.
We must preach the text of Scripture in its grammatical and historical context. The allegorical interpretation of Scripture must be limited to what is truly allegorical. Only when we analyze the text in its syntactical and grammatical structure, and in its historical and theological context, can we properly and accurately preach the Word.
In addition, it is important to be Christological in our analysis and study of Scripture, since salvation history is the focus of the Bible from beginning to end. God honours preaching that honours Christ.
5. To Preach With Power, A Preacher Should Not Focus On The Results
A preacher must never become enamoured with himself and the results of his ministry. Rather than focusing on what we can see and measure, we must focus on Christ's call and the holy task he has called us to, leaving the results to him.
God does not bless anything that is done for the glory of the flesh. On the other hand, a preacher must not get down on himself just because he does not see any response to his preaching. This focus too is an act of self-centredness and pride. Whether anybody responds is not the issue. Our motivation to preach is that God has called us and we must leave the results to him.
6. To Preach With Power, A Preacher Must Possess A Passion For Personal Purity, Growth, And Prayer
God will not bless you with spiritual power if you are going on with sin in your life. A preacher must have a pure heart in order to have an audience with God. "If I regard iniquity in my heart the Lord will not hear me" (Ps. 66:18). We must have personal discipline like that of an athlete so that we can preach to others without ourselves being disqualified (1 Cor 9:27). God is a holy God and he wants us to be holy (1 Pet. 1:16; 1 Tim 3:2).
Preachers themselves need to grow in their faith and relationship with God before they can expect their congregation to grow in their spiritual lives. This means we must be men committed to deepening our intimacy with God and our knowledge of God through his Word.
We are to be genuine shepherds of the sheep, not hirelings (Jn. 10:11-14). Genuine shepherds will spend time with the Chief Shepherd in prayer, study, and meditation, as they develop spiritually.
7. To Preach With Power, A Preacher Must Incarnate His Sermons
The truth of the text must have done its work in the preacher first, before he preaches it to the congregation. The preacher must first apply the word to himself, and then to the people. He must be a living example of the truth of the word preached. Otherwise, his preaching has no power. You cannot preach what you do not obey and believe yourself.
Just as "the Word (himself) became flesh and dwelled among us" (Jn. 1:14) so we must embody the truth of God's word before our people. We must be the incarnation of the word we preach as spokespersons for the Living Word himself.
8. To Preach With Power, A Preacher Must Preach With The Knowledge That One Day We Will Stand Before Christ And Give An Account Of Our Preaching
We must not lose a sense of significance and value in our task. Over time, a preacher can easily get into a rut and lose a sense of the greatness of the task to which he has been called and the goodness of the One who has called him.
Preachers must believe that their work has eternal consequences and that their work is highly valued by God. They must prepare, expecting God to bless their sermons, and preach, fully expecting God to bless the preaching. They must preach with zeal and fervency expecting God to meet them there at that preaching moment.
We will all stand before the judgement seat of Christ and give an account of all our preaching – our motives, our preparation, our prayer life, our effort in study, and our earnestness in preaching. It will all be evaluated.
Thus, the people's opinion of our preaching is not the vital issue. Rather, the ultimate issue is what God thinks of our ministry. Thus, our task must never become mundane or familiar to us. We must serve the Lord Jesus Christ, knowing that one day we will face him as to how we fulfilled the task he gave us. Let us preach in view of that day.
9. To Preach With Power, A Preacher Must Apply The Truth Of God's Word To The Lives Of The People
We must impress on the hearts of the people the truth of the Word to which we challenge them to respond. Accuracy in interpretation is not enough. We must deliver a specific message from God to this people at this time.
Our understanding of the Word must be preached with a view to changing the lives of the people to correspond to that Word. Preachers are not called to impress people with their grammatical knowledge or interpretive skills. Rather, preachers are called to compel the people to act on the truth of the Word of God. They must ask God to make them powerful in the exhortation and application of the Word as they challenge people to respond to it.
10. To Preach With Power, A Preacher Must Preach With A Passion For Souls
A pastor must have a heart for what God has a heart for – namely, the salvation of souls. That is what it is all about. That's why God sent his Son to die. That's why God calls people to himself.
There is rejoicing in heaven over a sinner who comes to repentance. Since this is so, we must preach to that end, so that our preaching will bring joy to God. We must call for repentance from sin and the reception of Christ as Saviour.
This is what God wants. He is "not willing that any should perish but that all should come to repentance" (2 Pet. 3:9). Therefore, our goal must be to bring people to repentance through the preaching of God's good news.
Part II: Preparing For Preaching
"Drafting the Sermon-in-a-Sentence"
Once you have formulated your main points (i.e. the outline of the body of your sermon), the next step is drafting the thesis (overall idea) of your sermon. I like to call this your "sermon-in-a-sentence." This usually forms part of your introduction.
You may draft it at this point or you may not be able to draft it until further down the road of preparation (perhaps even at the end). But if possible, it is best to draft it now as it gives you direction for preparing the rest of the sermon because all the main points of the exposition must relate to and grow out of this thesis statement. That is why you need to write out your thesis statement ("sermon-in-a-sentence") if possible before you start drafting the sermon.
The sermon-in-a-sentence is the overall point that the biblical passage is making. It is the sermonic idea which is developed from the main idea of the text. It is an idea, a proposal, a subject to be considered. Greg Heisler puts it this way: "It is the main idea of the text (stated) in a clear, pregnant, and theologically loaded sentence that your audience will never forget." [Greg Heisler, Spirit Led Preaching (Nashville: B & H, 2007), 77]. J. H. Jowett said: "No man was really prepared to preach until he was able to summarize his message into one single, well-formulated sentence." [Quoted by William Fitch in "The Glory of Preaching" (Christianity Today, January 20, 1967)].
This is the core of the message; the sermon in a nutshell. It is like the pithy, catchy, condensed headline that journalists use to not only catch your attention but to sum up the whole article. This thesis statement expresses the whole point you are going to make. It is the thrust of your message - what you want the people to know if they don't remember anything else. It summarizes the teaching of the entire sermon.
Therefore, like main points, the sermon-in-a-sentence will…
1. … be expressed in either the present or future tenses, and
2. … apply to all people of all times.
A. What Is The Purpose Of A Sermon-In-A-Sentence Statement?
Its purpose is…
1. To summarize the message of the exposition. It ties together all the ideas expressed in the main points of your sermon outline.
2. To unify the entire exposition.
3. To direct the congregation to what you are going to preach. That's why I state my proposition in the introduction.
4. To establish the sermon structure.
B. A Sermon-In-A-Sentence Usually Falls Into One Of Four Types
1. An Argument To Be Proven Or A Point To Be Answered.
The purpose of this kind of statement is that you want the audience to be convinced. You are answering the questions: "Is this true? What is your proof?"
2. An Idea Or Concept To Be Explained Or Restated.
The purpose of this kind of statement is that you want them to understand.
You are answering the question: "What does this mean?"
3. An Exhortation Or Appeal To Be Obeyed.
The purpose of this kind of statement is that you want them to be motivated.
You are answering the questions: "Why should I care? What difference does it make in my life? How does this apply to me?"
4. A Principle To Be Believed.
The purpose of this kind of statement is that you want them to accept this truth.
You are answering the question: "Why should I believe this?"
All these types of thesis statements have as their goal that the people be persuaded and demonstrate that persuasion by responding in faith and obedience.
C. Various Forms For Sermon-In-A-Sentence Statements
There are various ways that you can structure your propositional statement.
1. A question which you will answer
2. A declaration which you will prove or explain
3. An exhortation which you will promote – e.g. "Let us…"; "We should…"
Where possible, try to make your sermon-in-a-sentence statement applicable to your audience. You can do this by using "we", "you", and "our", so that the people know that this message is for them today – not simply a message from an ancient text. This makes your sermon more relevant to your people by showing them that the main thrust of your sermon is directed toward them.
D. Examples Of Some Of My Sermon-In-A-Sentence Statements
Perhaps it will be helpful for you to see some examples of some of my sermon-in-a-sentence statements.
Psalm 1, "The way of the godly and ungodly never meet."
Gen. 21:8-21, "As darkness precedes dawn, so trouble often precedes triumph."
Gen. 32:22-32, "The night of agony always comes before the dawn of relief."
Ex. 3:1-10, "God is the God who appears to ordinary people in ordinary circumstances and reveals to them the extraordinary."
Jn. 1:1-5, "We behold the glory of God in Christ, who has perfectly and fully revealed God to us, for He is God."
Jn. 1:6-13, "Christ is the true Light who has come into the world to show us the way to God."
Jn. 3:22-46, "An authentic ministry is one that magnifies Christ so that he becomes everything and we become nothing."
Jn. 4:46-54, "Faith in God's word is the remedy for all our needs."
1 Cor. 2:1-5, "Power in preaching comes from the Word of God and the Spirit of God, not human wisdom or words."
Gal. 3:10-14, "The only means of acceptance by God is through Christ by faith."
Phil. 1:27-30, "A gospel-driven church consistently enhances the gospel in conduct and courage."
Phil. 3:1-14, "Genuine conversion produces genuine change."
1 Thess. 1:1-10, "God-centred people walk and talk the gospel."
1 Tim. 3:14-16, "The message of the church to the world is the truth about Christ."
Heb. 11:8-10, "Faith gives an eternal perspective in the midst of the temporal."
Heb. 12:18-24, "The only acceptable means of approach to God is through Jesus Christ and his redeeming work."
2 Pet. 1:16-21, "We can be certain about the return of Christ because of the trustworthiness of our source."
Part III: Devotional Exposition
"The Minister's Responsibility, Pt. 1: "Misconceptions Concerning the Christian Ministry" (1 Cor. 3:5-17)
By: Dr. Stephen F. Olford
Introduction. We have seen that the first root cause of division in the church at Corinth was the misconception concerning the Christian message. Now the Apostle turns to the second, which is the misconception of the Christian ministry. Already he has anticipated his subject, but now he deals with it in more detail. The two main considerations that he has in view are, first, the minister's responsibility to God (3:5-17), and second, the minister's accountability to God (3:18-4:5). Let us deal with these in turn, the first in this article, and the second next time.
The key verse which opens up this paragraph is a tremendous statement. Paul says, "…We are God's fellow workers; you are God's field (husbandry), you are God's building (temple)" (1 Corinthians 3:9). The emphasis in each case here is on the word "God." This underscores strongly the fact that the human instruments are secondary. God is first, and therefore God must be sovereign in all areas of Christian life and service. Having stated that all Christian workers are co-laborers with God, Paul indicates two areas in which the minister is responsible. The first is in the area of "God's husbandry" and the second is in the area of "God's building." Let us consider these in order, giving special attention to the second metaphor which Paul employs.
I. God's Husbandry
Paul says, "I have planted, Apollos watered, but God gave the increase" (1 Cor. 3:6). To introduce his treatment of this aspect of Christian service, the Apostle asks, "Who then is Paul, and who is Apollos, but ministers by whom you believed, as the Lord gave to each one?" (1 Corinthians 3:5). Here Paul employs the neuter gender to take attention away from the preachers and concentrate it on their function. Then he answers his own question and points out that they were nothing more than ministers by whom the Corinthians believed.
The word "ministers" is often used in the New Testament of service Christians render to God. It is clear that Paul is stressing the lowly character of the servant before his Master. In all service it is ridiculous to glorify the minister, rather than the Master who employs him. Paul and Apollos were nothing more than mere instruments through whom God had worked in the church at Corinth. To emphasize this, the Apostle describes ministry within God's husbandry as follows:
1) Paul was the Planter. "I have planted…" (1 Cor. 3:6). Now planting is a very important work, but the life principle is not in the man who plants; it is rather in the seed that he plants. No planter has completed his responsibility unless he has put the seed into the soil; but he knows better than anyone that he cannot communicate life to that seed.
2) Apollos was the Waterer. "…Apollos watered…" (1 Cor. 3:6). Like planting, watering is absolutely necessary to the growth and development of the seed. But once again the secret of growth is in the seed itself. It needs to be put into the soil and it requires watering, but the life principle that presently is to express itself in the harvest is not in the man who plants or the man who waters, but in the God who gives the increase. It is instructive to observe that the perfect tense is used for planting and watering, but the continuous tense is used for the divine activity in giving the increase. Paul and Apollos had done their work, but God was continuing to give the increase. This is how it has been down through the centuries. Ministers have come and ministers have gone, but God continues forever in blessing His church. All this is necessary in order that men might know that he who plants is nothing, and he who waters is nothing, but God who gives the increase is everything (v. 7). Planters and waterers will receive a reward according to their labors (v. 8), but that is simply because they are mere servants, answering to the Master as responsible men and women. But now we turn to Paul's other metaphor which he elaborates at greater length.
II. God's Building
As we have just observed, Paul has been discussing the work of God in terms of agriculture, but now he turns to a more illustrative figure of speech. He declares that God's work is a building, and that working for God is building for eternity. As we address ourselves to the Apostle's teaching on this subject, let us not deflect the truth from ourselves to the preachers and teachers who are said to be Paul's target here. We must remember that God's word, however considered, has a challenge for every believing heart. We now consider three important matters which are involved in building for eternity:
1) There Must Be Right Motives. Paul sums these motives up in the words, "According to the grace of God which was given to me, as a wise master builder I have laid the foundation…" (1 Cor. 3:10). If we build for God, then our motives must ever spring from the grace of God in us. Fundamentally, this includes:
a) Being Saved by Grace. "For by grace you have been saved through faith, and that not of yourselves; it is the gift of God" (Eph. 2:8). In the context of this statement, Paul declared that those who are not saved are spiritually dead. Dead men cannot build. There must be salvation by grace, for only in a saved life can the right motives be found. So in declaring that Paul was a wise master-builder according to the grace a God, he certainly includes God's saving grace.
b) Being Made by Grace. "…by the grace of God I am what I am…" (1 Cor. 15:10). With Paul, the believer must be able to recognize an active work of grace operating in the life, purifying and adjusting all motives to conform to the will of God. When Paul says, "According to the grace of God," he has in mind not only God's work of salvation, but also of sanctification.
c) Being Called by Grace. "…it pleased God, who separated me from my mother's womb, and called me by his grace, to reveal his Son in me, that I might preach him…" (Gal. 1:15, 16). Only when brought under the sense of such a call can the believer know the joy of pure motives. This is essentially what is implied in verse 10 of our text. Through grace we know not only salvation, and sanctification, but also God's enabling power for service (v. 10). Paul is stressing the insignificance of God's ministers outside of divine grace and power.
The right motives are those which attribute to the grace of God not only the authority, but the ability and ambition to build for eternity. In the next place:
2) There Must Be Right Methods. The Apostle tells us that as builders we must take heed how we build (v. 10). He then proceeds to show that the right methods of building are those which are rightly related to the right foundation, Jesus Christ, once and for all laid. His words are, "…as a wise master-builder, I have laid the foundation…for no other foundation can anyone lay than that which is laid, which is Jesus Christ" (1 Cor. 3:10-11). In practical terms, such a relating of our methods to the foundation demands three important things:
a) The Magnifying of the Worth of Jesus Christ. In coming to Corinth Paul said: "For I determined not to know anything among you except Jesus Christ and Him crucified" (1 Cor. 2:2). In this very paragraph he adds, "…The Lord knows the thoughts of the wise, that they are futile. Therefore let no one glory in men…" (1 Cor. 3:20, 21). The Apostle made sure that nothing he did would bring discredit upon the matchless worth and glory of his Lord and Master. You and I must also test our methods of building by such a standard. We must constantly ask ourselves: Does this or that particular service magnify or minimize the worth of our Lord?
b) The Magnifying of the Work of Jesus Christ. Paul's determination was not to know anything among the Corinthians, "…save Jesus Christ, and Him crucified" (2:2). This was ever Paul's method of procedure in all his work of building. Writing to the Galatians he says: "But God forbid that I should glory except in the cross of our Lord Jesus Christ, by whom the world has been crucified to me, and I to the world" (Gal. 6:14). He knew that the cross spells out death to anything which is not of God. Indeed, this has been his whole argument in the preceding verses of this Epistle. Likewise, we must see to it that in our preaching, teaching, and working for God we do nothing which minimizes the work of Christ, "…lest the cross of Christ be made of no effect" (1 Cor. 1:17).
c) The Magnifying of the Word of Jesus Christ. In this very same verse (1 Corinthians 1:17), Paul declares with emphasis that "…Christ sent me not to baptize, but to preach the gospel…" And he has spared no pains to declare what the gospel is. In fact, as we have seen throughout these studies, Paul has expounded not only something of the character, communion, communication, but also the comprehension of the gospel. The supreme message of the servant of the Lord is that of the word of the cross. You can observe how deeply the Apostle felt concerning this by way of his address to the Galatians in 1:8-10: "But even if we, or and angel from heaven, preach any other gospel to you than what we have preached to you, let him be accursed… if anyone preaches any other gospel to you than what you have received, let him be accursed. For do I now persuade men, or God? ...if I…pleased men, I would not be a servant of Christ." Strong judgment is pronounced on those who do not base their message on God's word. His solemn words cannot be misunderstood, and we need to take them to heart. Paul asserts that anything we do which does not magnify the word of the Lord Jesus Christ constitutes worthless service and will not stand the test of eternity. How important it is for us to rightly relate our methods to the worth, work, and word of our Lord Jesus Christ. Methods that in any way minimize the importance and efficacy of this foundation are doomed to failure. Therefore, we need to carefully test our methods before we build a brick higher. Lastly, notice that:
3) There Must Be Right Materials. "Now if anyone builds on this foundation with gold, silver, precious stones, wood, hay, straw, each one's work will become manifest: for the Day will declare it, because it will be revealed by fire; and the fire will test each one's work, of what sort it is" (1 Cor. 3:12-13). When speaking of these materials, Paul evidently had in mind an event which had occurred at Corinth. A fire had burned through that city and left behind some important lessons for every observer. The carefully built edifices of gold, silver, and precious stones, being marble slabs and granite, had survived, but the poor little hovels of walls stuffed with hay and rough thatched stubble had burnt to the ground. The wise builders with right motives, methods, and materials had saved everything, but the others had lost all but their own lives. So Paul is saying that it is vitally important that we use the right materials. With this symbolic language, Paul teaches that "gold, silver, precious stones" represents:
a) Service that Shall be Rewarded. "Each one's work will become manifest; for the Day will declare it, because it will be revealed by fire; and the fire will test each one's work, of what sort it is. If anyone's work which he has built on it endures, he will receive a reward" (1 Corinthians 3:13-14). That "day" will be an awesome occasion. All believers will be present and their service for the Master will be tested by the searching fire of the judgment seat of Christ. The service which will win the Savior's approval, and gain the servant's reward, is described as "gold, silver, precious stones." The gold speaks of Spiritual Service, for gold is ever symbolic of the nature of God. Spiritual service can only be accomplished in the power of the Holy Spirit. How important, therefore, to know the fullness and anointing of the Holy Spirit for everything we do. The silver speaks of Sacrificial Service. In the Word of God, silver is always typical of Christ's sacrifice and redemption (see Exodus 30:11-15). To be acceptable to God, service must be sacrificial and redemptive and rendered in the strength of gratitude to Christ for His Calvary love. The precious stones speak of Steadfast Service. These do not refer to a variety of jewels as is generally supposed, but to the numerous marble and granite stones of great buildings, such as the magnificent temple of Diana at Ephesus, which was considered absolutely fireproof and indestructible. These stones represent the steadfast and unmovable faith and work in which the believer is to abound. Here, then, are the characteristics of the good service. The Apostle reminds us that the fire itself shall "test (prove) each one's work." Wood, hay, and stubble, on the other hand, represent:
b) Service that Shall be Rejected. "If anyone's work is burned, he will suffer loss…" (1 Cor. 3:15). Wood, hay, and stubble are perishable materials and have their own symbolic meaning. The wood speaks of Careless Service. It represents man's independent skill, energy, and power. Hay speaks of Worthless Service. It appears showy and bulky, but it costs nothing in terms of sacrifice. Stubble speaks of Useless Service (see Job 21:18). It signifies the tasks which are done with base ends in view. These are the characteristics of the service which will never stand the test of fire. Indeed, as the Apostle says, "…If anyone's work shall be burned, he shall suffer loss…" (1 Cor. 3:15). What a dreadful experience it will be to see one's so-called service for God go up in smoke, and then have the unutterable shame of picking up the charred embers of a careless, worthless, and useless life and pressing them into the pierced hand of the Master, and having nothing to say except, "This is all I have to offer You from my life."
Conclusion. Paul sums up this searching passage with some terrifying words. He asks: "Do you not know that you are the temple of God and that the Spirit of God dwells in you? If anyone defiles the temple of God, God will destroy him. For the temple of God is holy, which temple you are" (1 Cor. 3:16-17). Paul is saying that the church is the temple of God, indwelt by the Holy Spirit. Failure to build with right motives, methods, and materials is to destroy the temple of God. Those guilty of such a crime will themselves be destroyed by God. In light of this solemn fact, our responsibility as ministers and Christian workers is to build the temple, and not destroy it. The term "destroy" means to "injure, spoil, mar, or harm." The Apostle distinctly affirms that if any man spoils, injures, or harms the temple, God will spoil them. Let us take to heart these austere words that come from the very throne of God. Let us remember what constitutes the responsibility of ministers of God. According to Paul, we are co-laborers with God in the tasks of planting and watering in God's husbandry, and of building and serving in God's temple. In both aspects, we are answerable to heaven for everything we do. God grant that in that day we shall not suffer eternal loss, but rather receive a full reward hearing the Master's "…Well done, good and faithful servant. Enter into the joy of your Lord" (Matthew 25:21).
Part III: Sermon Outlines
To listen to the audio version of these sermons in English, click on these links: Jn. 14:1-2, Pt. 1; Jn. 14:2, Pt. 2, Jn. 14:3-6, Pt. 3
Title: I am the way, the truth, and the life
Point #1: Jesus has the remedy for troubled hearts (1)
1. Stop being troubled
2. Keep on trusting
Point #2: Jesus has the assurance for troubled hearts (2-6)
1. Jesus assures us of the existence of heaven (2)
a) Because Jesus has promised it
b) Because Jesus has prepared it
2. Jesus assures us of the entrance to heaven (3)
a) Because Jesus is coming again
b) Because Jesus is taking us there
3. Jesus assures us of the direction to heaven (4-6)
a) Because Jesus is the way
b) Because Jesus is the truth
c) Because Jesus is the life
Related Topics: Pastors