Issue 001. 2012 September Bible.org Translator's Newsletter

Dear Volunteer Translators and those interested in Translating:
Welcome,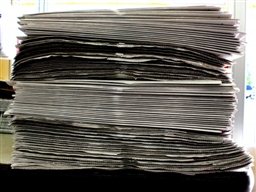 Bible.org has been blessed to provide a location for quality Bible study material for a number of years. Our desire is to provide trustworthy resources that will be a blessing to people throughout the world. To reach this goal we need to publish our studies, not just in English but in many other languages as well. In the last couple of years we have seen the number of articles available in other languages really increase. We would like to continue and expand this trend even further. In addition to receiving new material in other languages we would also like to translate our best articles into as many languages as possible.
 With this translation goal in mind we would like to expand our translation support efforts by:
having a regular Translator's Newsletter,
encouraging an active Translators Users group on our website,
providing an exciting and helpful resource award program for our all volunteer translators,
actively recruiting and inviting bi-lingual believers to get involved in this ministry opportunity, and
providing timely assistance to any questions or issues that might arise.
The New Plans—Just for YOU!
Translator's Newsletter for You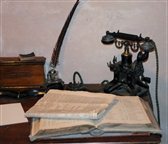 Starting this month we would like to have a monthly Translator's Newsletter. We want to stay in touch, share tips and hints, be an encouragement, share our progress, and express our thanks both to you and to God for His work expanding this ministry.
Bible.org Translators Group for You
Our translation group on Users.Bible.org has not been very active for a while, but I have been privileged to be able get it going again. We want to encourage and help you as you work on translation. We want to get people excited and involved in this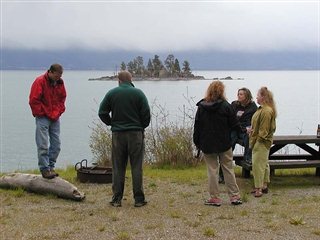 volunteer ministry opportunity. If you have not joined this group I would love for you to come join now through the link above!
This translation group is a place for you to continue to get to know us, and for us to get to know you. Here we can interact over any issues that you might be having as you translate. Likewise, for the common issues, a frequently asked questions section is conveniently available. Additionally, you may be able to get to know other translators, and give us feedback on how we can better help you or what tools would make the task easier. 
Our Thank You plans for a more tangible expression of our partnership in Ministry for You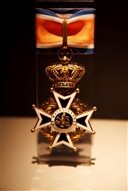 Here at Bible.org we are so thankful for the many volunteer translators that God has sent our way over the years. We would like in turn to be a blessing to you, our translators, with what we are able to give in return.  Most of the resources that we provide here on Bible.org are free and available to all. However we do have a few resources and items in our study environment and store that we do sell. A number of these we would like to make available as a token thank you for your sacrificial ministry with us. It is hoped and prayed that these will be a further blessing to you in your ministry in your local setting. In the end we recognize that it is God who will give out the real awards in eternity for believers' faithfulness and pure motivation. However we do hope these will be a nice encouragement, a useful side benefit, and in some way a help in your service to our Lord. SEE BELOW for Translation Award Plan.
Recruiting New Translators
Do you know any fellow believers who are fluent in both English and another language? Do you think they might be interested in volunteering with us? Encourage them to contact us, or send us their email address. We would be delighted to invite them be a part of this ministry.
Need help, have questions, or prefer to meet in real time?
I am available and would love to answer any questions you might have. We do have a Frequently Asked Questions on our Group page, but you can always send me an email! I can also be available through Skype for a voice or chat conversation. Simply let me know through email that you would like to talk and we will get it worked out. As you begin to get involved, be sure to check out the "Introductions" post in the group. There we can begin to get to know one another as we share this ministry together.
I look forward to hearing from you and seeing you in our translator's group!
Translations
*An ePub Book is a convenient electronic version of a book that can be read on a computer through a free program such as Calibre, or on a dedicated E-reader device. (iPad, Nook, Android tablets, etc./Kindle compatible files available upon request.)
+ Certificate = An official certificate of appreciation from Bible.org e-mailed to you in thanks and recognition of your current translation milestone achievement.
Note 1: This award plan can be retroactive. Send in a list with the names of the articles that you have translated with the name of the language that you have translated it into. If you have a Word Document copy of the translation(s) please send that in as well (this would help make verification easier, along with providing us a backup copy of the article for our system.)
Note 2: Extremely short articles and illustrations may not count towards the translation total. Determination of awards—as well as the awarding of them will remain solely at the discretion of Bible.org.
For further questions e-mail us, or see the Bible.org Translator's Group page.
Related Topics: Administrative and Organization