search Bar
We mentioned in another video that there are two main ways to get into the information on our site.  The Studies By Menu Bar and the Search function.
This video is about the search function, search bar or search box.
The search bar is to the right of the Studies By Menu Bar and is highlighted in a light orange. This was done so it would stand out and you could find it quicker. 

When you mouse over the search bar input box a handy Search Help box will appear to give you some tips on how to use it.  Lets show you exactly whats happens.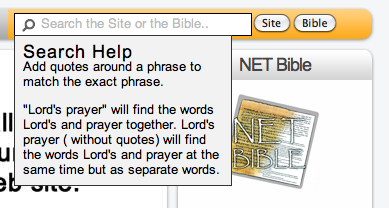 According to the help box if you type in Lords Prayer you will see that the search engine is looking for two different words. Lords and Prayer. you can see this by the results.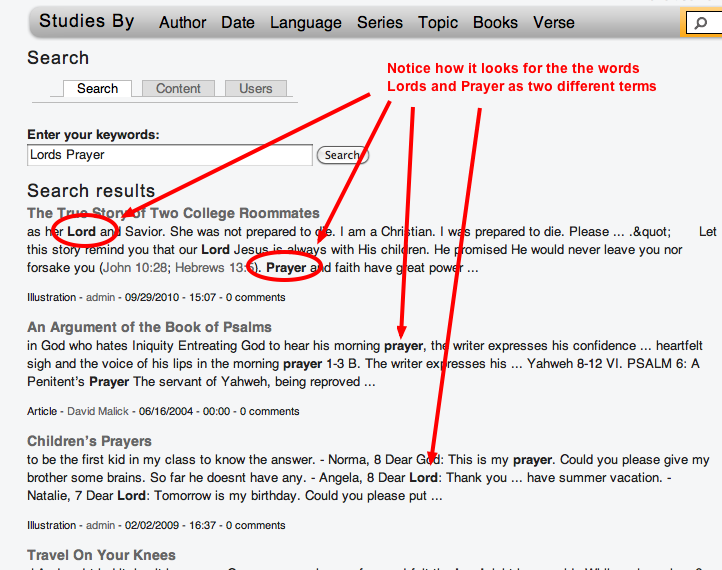 If you type in "Lords Prayer" with quotes you will see that the results will show you Lords Prayer just as you typed it.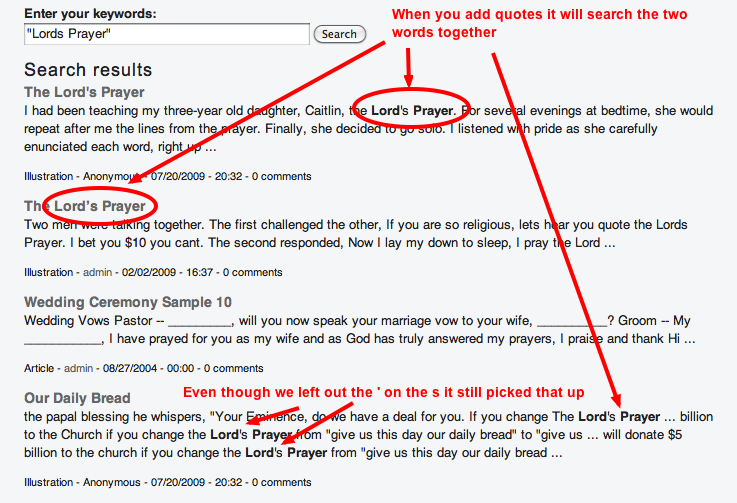 Lets try this with a Bible verse.
lets say we typed in luke 2:1  you can see from the results that the search engine looked for Luke and it looked for 2:1  And even though we did not use a capital L the search engine was able to find what we were looking for.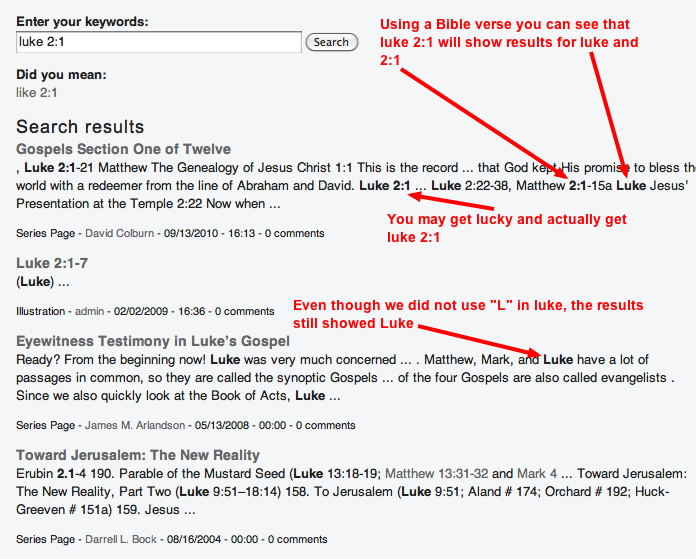 Now lets type in "Luke 2:1" in quotation marks and you will see that it found Luke 2:1.  yes this is what we wanted.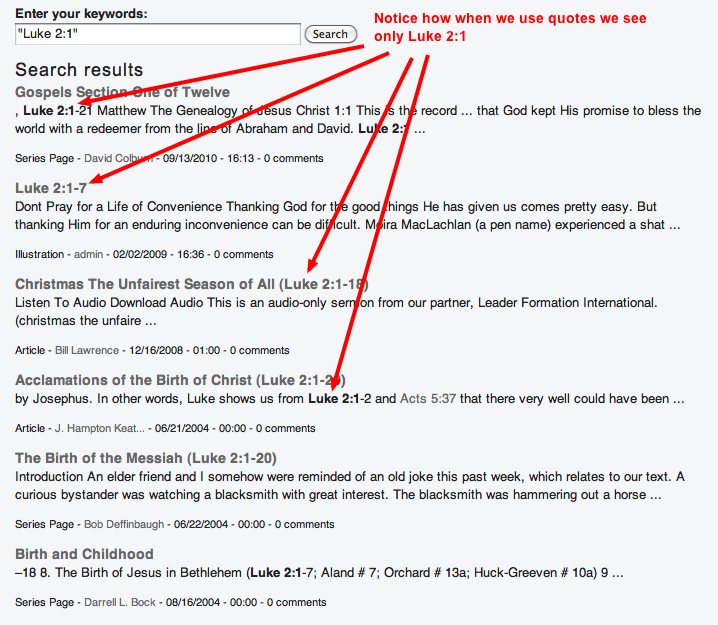 You may have noticed some boxes on the right of the results display. These boxes allow you to fine tune your search. Let's say you know it is an article or an illustration you can search with greater accuracy to help you find exactly what you are looking for.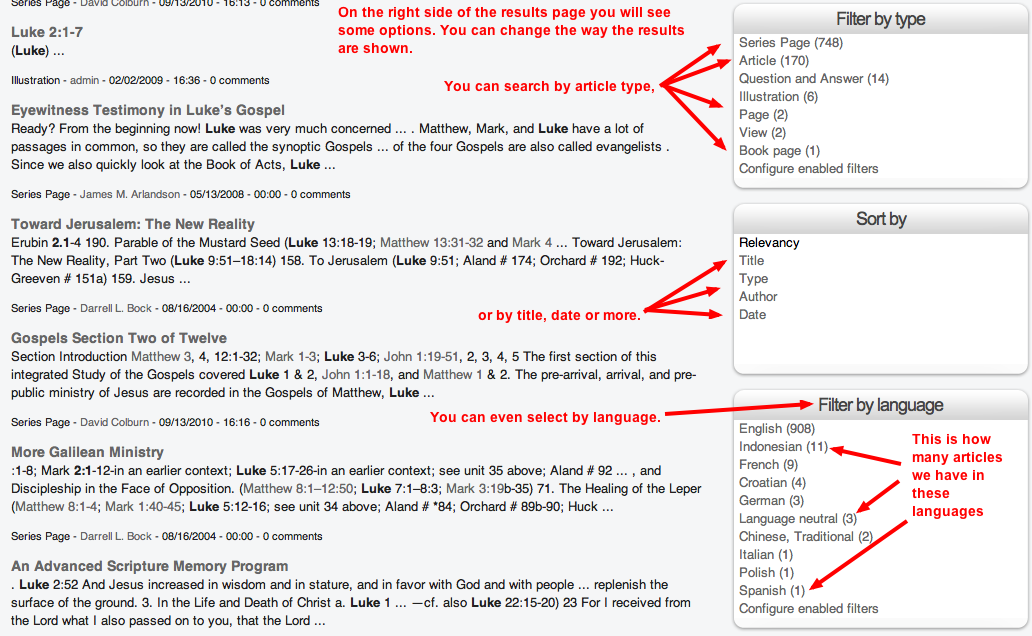 If you go the Sort By box you can have your search results sorted by title, type, Author and date.  This is helpful if you want to know which of the results was just recently posted.
And then we have the language filter. As you can see we have several languages for this same topic. If you clicked on the word french you would get all the articles in french related to Luke 2:1.  Very handy if you are witnessing to someone who speaks a different language.
Now if we put Luke in the search box and clicked Bible the results would show you all the places that the word Luke is used.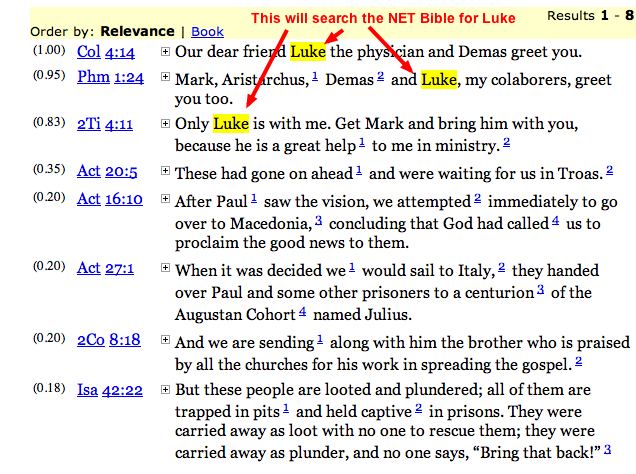 Go back and type in Luke 2:1 and we will show you the Bible verse Luke 2:1 in the NET Bible and in other translations as well.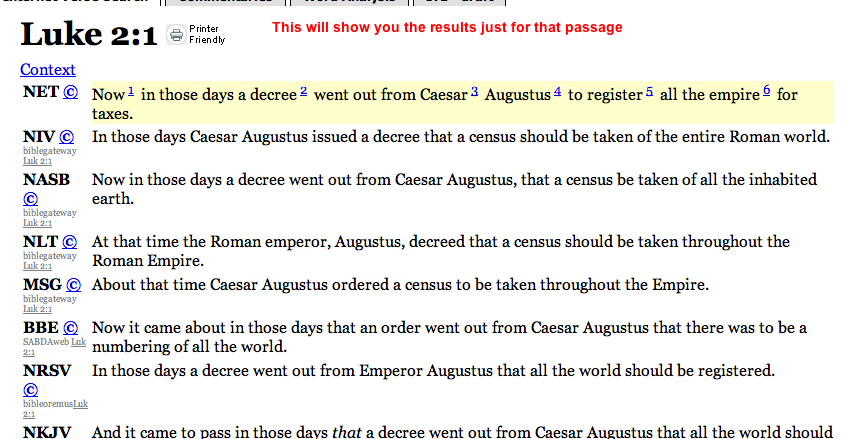 Yet another powerful tool to assist you with your studies and to help you get deeper into our site.