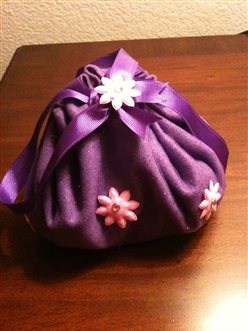 Esther's Purse....A Purse For a Queen
Make this cute fashionable purse that is fit for you and the queen of Persia.
Age: 6 - 11 year olds
Adult assistance recommended
Supplies:
·         1/3 yard of fabric felt or fabric that does not ravel or fray on the ends (makes two purses)
·         1/3 yard of net with sparkles or glitter (makes two purses)
·         1 1/2 Yards of 5/8 inch satin or grosgrain ribbon
·         Embellishments (optional)
·         Scissors
·         Fabric glue (optional)
·         Large Safety Pin
·         Craft Glue
What To Do:
Step One:
Cut a large circle 15 - 18 inches round in diameter from both felt and net fabric. Use a large bowl or plate as a pattern to trace a circle. A smaller size 15 inch circle will make a coin purse or jewelry bag.
Step Two:
Mark slits on the back or inside of the fabric circle using a pencil or black ink pen. Lines should be about 1 inch long, 1 inch from the top of the rim of the circle and 1 inch apart all the way around the circle.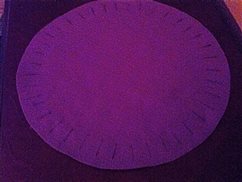 Step Three:
Fold the fabric at the slit lines and cut. Be careful to make sure the slits are all as close to the same length and the same distance apart as possible.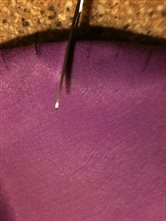 Step Four:
Take the ribbon, attach a safety pin to the end. With the safety pin attached to the ribbon, weave it through each slit all the way around the circle. Tie the ends of the ribbon together securely.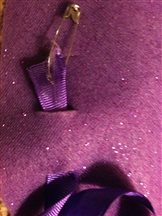 Step Five:
Glue on Embellishments and let dry.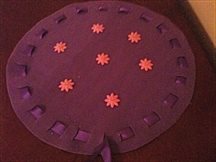 Step Six:
Tie a knot where loose ends of the ribbon have come together. Fold the circle in half and find the spot immediately across from the tied ribbon. Pull that ribbon out from the loop to form a handle. Take ribbon handles from both sides and gather each side evening up to close the purse. Once the purse has been closed by pulling in all the sides, take the two handles and tie them across the opening, but do not tie a knot. Pull handles together and carry your new purse over your shoulder. The length of the ribbon might need to be shortened according to the length needed to make a shoulder bag hang appropriately. Have fun carrying your sparkle bag fit for a queen.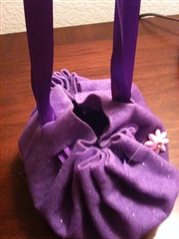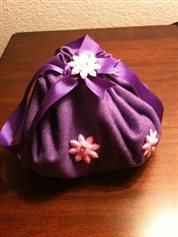 Thoughts For Little Minds: You Are Special
What is a queen? A queen is someone who is married to a king. She is powerful, beautiful, and considered very special and great in her kingdom. What do you think a queen does? She rules over a kingdom or a group of people from the same culture or country. Do you think it would be fun to be a queen? Why? Would you like to be a queen someday? Why?
Let's take a look at Queen Esther in the Bible.
Esther was a Jewish girl who later becomes the queen of Persia.
Have you ever felt like you were not good enough or not popular enough because you did not have the right friends or the right clothes?
In the story of Esther we find out that this unpopular Jewish girl grows into a beautiful young woman and is later chosen by the king to be the queen of Persia. Esther soon became the most powerful and popular woman in Persia. Have you ever wanted to be popular, have lots of friends, and fancy clothes?
You see, Esther did not start out that way. She grew up as an orphan and did not have a mother or father. She was raised by her cousin Mordecai and was not part of the royal family. She was unpopular without fancy clothes and did not have much money, but God had a great plan for Esther and His plan was fulfilled in this story.
God desired for Esther to be the queen of Persia so that the Jewish people, God's chosen ones, would not be killed. Esther was used by God to protect the Jewish people from death. When God is in control, His plan always wins. He used Esther's power to accomplish His will. She was named queen because that was part of God's plan.
God has a plan for you and desires to use you according to His will. You do not need to be the most beautiful, most popular, or have the most things, but instead trust In Jesus who will lead you down the path of life. In the eyes of Jesus you are His chosen queen and He desires to be your King. Let Him lead, guide, and direct you to accomplish great things for His glory. He desires to walk along side you and help you in all that you do. Trust in Him and He will direct your path. You do not need to be a queen for a day, but instead let Jesus make you a queen forever. Carry your purse with style because you are a queen chosen by the king of all kings, Jesus Christ.