TTP Self Study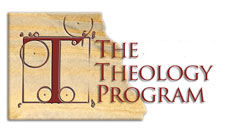 For self-study individuals and small groups seeking to engage in TTP courses, there are two options:
1) Evaluate the program. Simply start now by viewing any of the courses and course material that interests you. This can be done for your personal enrichment, preparation, or evaluation. Go here to choose a course.
2) Become a TTP Self-Study Student. Purchase the DVDs or CDs and student notebook from and follow the same instructions as the online student.
It is important that you attempt to go through the classes in order when engaged as a self-study student. Start with Introduction to Theology and then move through the courses as they appear on the course flow chart. This does not mean that you cannot take the courses out of order. We understand that you might want or need to listen to a particular topic, but it must be kept in mind that each course builds off the previous, introducing concept, charts, terminology, and presuppositions that will be carried on to the following courses.
Taking TTP courses as self-study individuals and small groups has its benefits and deficiencies. The benefits are that you can start right now, study at your own pace, begin engaging in online theological conversation, and do all of this from your own home. You can also start a small group TTP study or use it in your local church.
Click
here
to choose a course and start now!