OCTOBER 2012 BIBLE.ORG NEWSLETTER
COURAGE AND CONFIDENCE IN THE LORD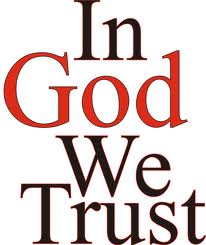 Are you aware of the many happenings here and there; embassies bombed, money markets crashing, angry protestors, illnesses that are grave, a recently surfaced papyrus text [See
Dr. Bock's
thoughts after his interview with the New York Times, Boston Globe, NPR and CNN.] Yes, the world is "a-changin'."  Jesus spoke plainly about these occurrences in the book of Matthew; but He also spoke these words:
John 16:33
"I have told you these things so that in me you may have peace. In the world you have trouble and suffering, but take courage – I have conquered the world."
 Courage and Confidence walk hand in hand. Therefore we can know that He is in control of not only today but also the future.
Some people say it takes a leap of faith to step out in times of change and times of uncertainty. Listen to the words of Kay Daigle, on this topic from her lecture: "Take a Leap of Faith!" Using the fictional character of Indiana Jones she shares a principle which is contrary to the way the world thinks and responds in times of uncertainty. She writes:  "Just like Indiana Jones who tried to reach the Holy Grail over a deep chasm onto what appeared to be thin air… we are called to make leaps of faith, but we don't have to step out into thin air uncertain of what is ahead. We jump, knowing that we step into the arms of Jesus. He is the steady ledge upon which we walk. His strength is sure, and his hold upon us is certain...To take a leap of faith means that you must trust the one who will catch you! Faith has an object; it is in something or someone who will protect you when you leap!" This not only requires courage but also confidence. Here at Bible.org we are confident when winds of change come our way because we know the One who controls the wind and the waves. We are confident that He can speak a word "Be still" to calm our storms. Do you know Him?   
---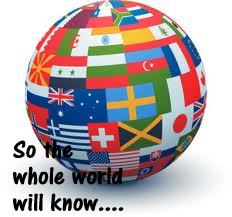 Translator News: The past month's first newsletter was a smashing success! Thank you to those of you who not only read it but pursued the invitation to join in this marvelous volunteer work. Our Translator Admin has now posted an article entitled "Translation Priorities" to assist those who are wanting to minister in this way. 
---
Social Networking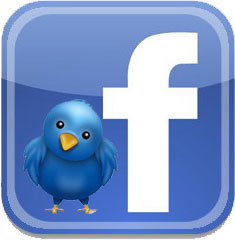 The numbers tell the story! We have17, 271 followers on the
Facebook.com/bible.org
page. Thank you for sharing and "liking" the topics and pictures.  Want a quick retweet? Check out the
twitter.com/bibleorg
page. If you want to share the link, the picture or a thought just click "share" and it will allow you to share on Facebook, Digg, Delicious, Reddit, Mixx, LinkedIn, FriendFeed. If you click the forward arrow you will see even more sharing social sites. Enjoy! Tell us what you like or do not like about our pages. We are listening! 

BLOG NEWS
: Welcome to Melissa Miller as a new
Heartprints Blogger.
Melissa holds a
Bachelor's degree in English, a Masters in Library Science and is currently enrolled in the Th.M. program at DTS. As part of her program,  Melissa  is currently an intern at bible.org. Check out Melissa's blogs!
---

Bible.org welcomes
John Walsh
as a new author to the site. He is best known for his book "The Art of Storytelling." We are pleased to share his newest book: "
All the Stories of the Bible
," in a free downloadable PDF. These are adaptable to any age level.  If you are interested in knowing more about the age old craft of storytelling you can contact John.
---
 Dallas Theological Seminary Women of Influence Conference
Just a few weeks left to register for the Women of Influence Conference at Dallas Theological Seminary on November 12, 2012. For further information you can contact them at: Email:
[email protected]
OR Phone: 214-841-3699