MAY 2012 NEWSLETTER
 MOTHER'S DAY FOCUS: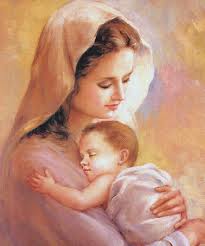 God's Word reveres women and this month we want to stop, look back and take time to honor those we honor with the title "Mother."  Many of us have had the privilege of a mother or  grandmother who influenced us to love and follow Jesus by her actions, words, and deeds. Each was an example to us in some way of faithfulness, love and devotion. The pages of scripture, from beginning to end, are filled with stories of joy, tragedy, hope and despair. In the OT, we have mothers such as Hannah who prayed for a child and then offered him to the Lord for His service. In the NT, we have an example of love, devotion and servanthood as seen in the mother of Christ. Her servant spirit brought us the greatest story ever told of the incarnation, death and resurrection of the Lord Jesus Christ. This year, Mother's Day falls on May 13, 2012. Who in your life will you honor on this special day? Send us a
note
using this webform that we may rejoice with you.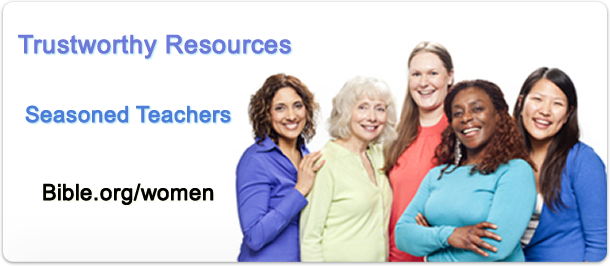 The
Women's Ministries
of Bible.org celebrates women of all walks and stages of life. Many of you are familiar with the Tapestry Blog. We are privileged to have a group of women who have trained women's leaders, written articles, books or Bible studies. Take time to browse the women's page for personal and/or ministry helps.
---
Partnership News
Bible.org would like to announce a new partnership with Tony Evans. Bible.org recently created a new "Co-Brand" site for Dr. Evans. The new site can be found at http://tonyevans.netbible.org.  Tony Evans Ministries is the newest of several Co-Brand sites that Bible.org has created. If your organization has a national or global reach and you think a Co-Brand that we supply free for your use would benefit your ministry please contact us at [email protected]
Major Revision to our Study Environment

On May 1st, when you wake up and you go to the NET Bible Study Environment (
http://netbible.org
), you will see a new tab on the left side called "Library" . On this tab you will have access to Books and Journals. You can subscribe to the Thelogical Journals on a  Monthly or yearly basis and you can subscribe or purchase the Church HIstory and Commentaries Collection. The Jouranls are added to your search function and the book collection is added to your "My Books" tab under the Library tab. With both options you can search the Environment and look up words.  An wonderful addition to your daily studies
FROM THE BIBLE.ORG MAILBOX: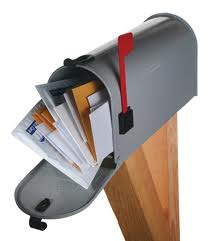 In our April newsletter we asked why Easter is a blessing to you. We thank you for your responses and your notes of encouragement to us. May we all remember and take time to bless our Risen Resurrected Lord. For a Christian, Easter or Resurrection Day is every day! Here is a sample of the responses as well as a letter from a grateful reader.
From Chuk: It was at Easter that I surrendered my life to Jesus.
From Prince Emeka: Of a truth, Easter is the period we Commemorate the Death and Resurrection of our Savior who …. said: "it is finished"….
From Derick: Your articles are always so well written, informative and well thought out. I  am grateful to have found such a welcoming and comforting site as this one, and will certainly attend/visit it weekly Thank you for all the work and love that you put into each page and each post. God Bless You.
---

We are looking for people who have a heart for ministry
, people who want to impact the world for Christ and are team players, not afraid of hard work.
1- Praise! We filled our Drupal needs and are now looking for a Python programmer. We are looking to build a Khan Academy clone for discipleship training on the Google app engine GAE.
2-Android App Developer (full or part time)
3- Are You a Graphics/User Interface Designer? We need your skills part-time to help us design our mobile app and make a consistent interface from it and the site. 
For additional information on these jobs  click here
 OTHER QUESTIONS   Are you involved in distance learning either as a course developer or a technologist? If so, we would like to talk to you and interact with you.
---