JULY 2012 NEWSLETTER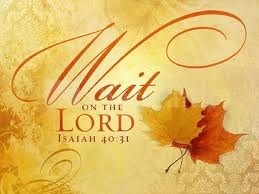 As we move into the second half of 2012 we ask ourselves, How are we redeeming the time because the Bible tells us " Eph 5:15-17 "Therefore be very careful how you live – not as unwise but as wise, taking advantage of every opportunity, because the days are evil. For this reason do not be foolish, but be wise by understanding what the Lord's will is."(NET)
As we read our Bibles, God teaches us wise and important principles that will guide us through the remainder of this year. In Psalms 33:20-22 we read that "We wait for the Lord; he is our deliverer and shield. For our hearts rejoice in him, for we trust in his holy name. May we experience your faithfulness, O Lord, for we wait for you." Those words resonate with us and we hope with you as well. God wants to prove Himself faithful to His followers, as He said in
Malachi 3:10
: "Test me in this matter," says the Lord who rules over all "to see if I will not open for you the windows of heaven and pour out for you a blessing until there is no room for it all." He wants to bless each one of us who proclaim to be Christians and obey Him for one reason: that He gets the glory! Would you pray specifically that each of us be wise in 2012 and that God's glory shine through us to those around us? Would you pray that we be fearless, faithful, obedient, courageous and most importantly holy as He is holy? (1 Pet 1:16)
---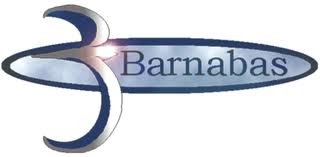 MAILBOX NEWS or NOTES FROM OUR BARNABAS BASKET
Wilma
shared with us this terrific note of encouragement about one of our Bible.org authors: "I have the privilege of teaching a group of seniors at a local assisted living facility. I am so humbled and thankful that God is still using me as I, too, am a senior citizen.  I want to thank Vicki Kraft for all the help she has been to me in preparing our lesson on the life of David. It has delighted me to see even the faces of these folks in their nineties light up when they "see" something that they had never known before.  THANK YOU, VICKI!!!!!"
Jesse
shared as well: "I have been very blessed by the NET Bible. I read it online, listen to it, and carry it to church. Thank you for providing this very valuable translation and ministry!"
From Cheryl who "won" a NET Bible for finishing the course on

Bible Study Methods

: She writes
"Dear SonShine, I received the Net Bible and I love it. Thank you and Bible.org so very much for the gift of this Bible." 
More News
Recently this article surfaced from shelboese.org praising the NET Bible and for that we are so very thankful! Thought you might enjoy reading it and praising God with us!
Promise Keepers newest page is celebrating the NEW Promise Keeper's co-brand edition of the NET Bible Study Environment. We are thankful for their partnership with us and supporting Bible.org with its new web page. Check it out!
---
Bible.org Visits the Cowboy Fellowship Church in Jourdanton, Texas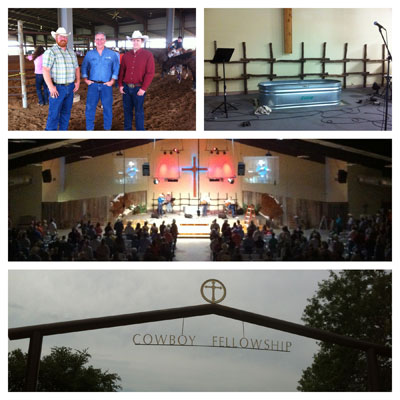 Despite the 6 hours of driving and the heat and humidity this promised to be an awesome experience. In a county with a population of 50,000 people, a thousand of them go to this church. Cowboy Fellowship in Jourdanton, Texas, is located on 18 acres of land with two large buildings. One is the church itself which holds over a thousand people  with additional space for an office and classrooms. The other is a fully covered outdoor arena where you can find people roping and doing rodeo. A few smaller buildings are also used as classrooms depending on what events are taking place.
Bible.org had the opportunity to meet  Pastor Pete and Pastor Scotty and enjoy a morning of "Cowboy" church. Their praise band  played a variety of songs that sounded like a Who's Who of country music. It had to be the best Christian country music heard in a church, and YES--they used a horse trough for their baptisms.
 After church Bible.org gave a presentation on how to use the NET Bible Online Study Tool. (A.K.A. The Environment) and showed the congregation how to use all the Bible.org resources that are available. The people were "happier than a pig in mud"
 Cowboy Fellowship is a fully "NET Bible Church." Pastor Pete preaches from the NET Bible and you can find NET Bibles in their book store.  If your church is interested in becoming a NET Bible church, or would like more information on all the resources available from Bible.org please feel free to contact us.
---
Last month we asked you to take part in a survey regarding the recent decision by the US president to "come out of the closet" and sanction same-sex marriage. We asked if your pastor had preached on this topic. The responses were 50-50.
---
SOCIAL NETWORKING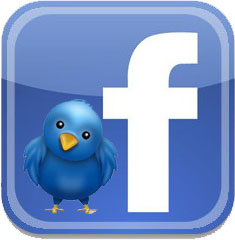 Facebook: Each month we see an increase in our reach to the world. It is interesting to see those who come and read our posts. There are those in far off places such as Africa and Indonesia, and others close to "home,"  but wherever you are, know that our posts are geared for you the reader as a blessing from us to you! June's "like" status: 16,915.
Twitter: Be sure to follow along. This month's focus was on service to others. One post noted: "Love one another well. Be a picture of Jesus to the people around you. How can we do that practically?"
Our
Facebook.com/netbible
thoughts have centered around the Son of God with verses to encourage us as we go about our daily tasks. Posts such as: 1 Corinthians 15:54b-55 "Death has been swallowed up in victory. Where, O death, is your victory? Where, O death, is your sting?" or John 5:21 "For just as the Father raises the dead and gives them life, so also the Son gives life to whomever he wishes." These are our helps for you!
June seems to have been a month to write about our current culture discussions on the topic of roles and how people are responding. Several of our authors challenged us to move out of our comfort zone and reconsider some "out of the box" ideas in light of today's issues.
Brian Holt
adds his voice to another side of this discussion by speaking to parents. Brian notes: "Parents all over the world are making a horrible mistake…". Find out what Brian means by that statement in: "God's – Priorities of Parenting Plan (POPP).  
---
AUTHOR CORNER: Focus on Discipleship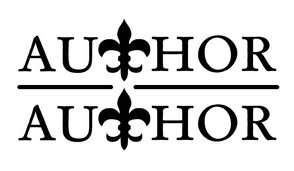 In keeping with our new focus on discipleship, Alice Fryling's article "In His Steps: Following God's Lead in Helping People Grow" will give you some ideas for stepping out of your comfort zone and living the discipleship life for real.  Alice is a freelance writer and homemaker in Wisconsin. She speaks to many groups offering  advice on how to better live life God's way. Listen to Alice as she wisely guides the reader: "What does it mean to participate with God in another's life? We find a pattern to follow in the way Jesus related to others. In the Gospels we see that Jesus met people where they were—in their sadness, in their needs, in their illnesses. He rarely barreled His way in. He nudged them toward obedience."
Jene Hanna
, a freelance writer in Colorado Springs who has been writing and encouraging others in their disciple relationships, explores how we may reflect God to others who are also made  "in His image". She shares how we devalue the image of God in those who are different from us in her article: "Reflecting God in Our Relationships".